This post may contain affiliate links to tours and hotels. These help us earn a small commission at no additional charge to you.
A UNESCO world heritage site, Greenwich is truly one of London's riverside gems – for Londoners and tourists alike, there are so many things to do in Greenwich.
Heritage and maritime history merge with glorious parks and gardens in Greenwich – plus providing some of the best riverside pubs in London can be found in Greenwich.
Situated on the banks of the Thames, Greenwich is a cute and charming London borough that is often (but not always) quieter than the main tourist sites in the capital.
Easily accessible by rail or Thames Clipper, here is our guide to the best things to do in Greenwich, London in 2023:
Top things to do in Greenwich, London
1. Greenwich Market
We start our 'best things to do in Greenwich, London' guide with Greenwich Market.
Fabulous food stalls, awesome arts and crafts stalls plus a whole heap of traditional fare (pie and mash anyone?).
Greenwich market has it all and is one of the most historic markets in the country. It first opened over 200 years ago in 1737 and moved to its current location in the 1800s.
At Greenwich Market, the arts and crafts markets take place on Mondays, Wednesdays, Fridays and the weekends, with the antiques and collectables market taking place on Tuesday, Thursday and Fridays – (good) food is always available. Head here early if you want to beat the crowds.
Greenwich Market is a fantastic place to grab street food in London with flavours from all around the world.
Plus if you are 'in the market' for pie and mash (a famous traditional English food), Goddards at Greenwich have been serving pie and mash since the 1890s and is located right next to the market.
We'd rate Greenwich Market as one the best Saturday markets in London >
Address: Greenwich Market, London SE10 9HZ
---
YOU MIGHT LIKE – The best things to do in Canary Wharf and Docklands >
---
2. Greenwich Royal Observatory
High on the hill in Greenwich Park, the Greenwich Royal Observatory is where time started (sort of!) – and you can stand on the historic prime meridian of the world (where GMT actually begins).
Opened in 1676, Greenwich Royal Observatory played a significant role in the history of astronomy and navigation and it is now home to a museum detailing all that took place here.
If you happen to be visiting Greenwich around lunchtime, check out the Greenwich Time Ball which drops daily at 1pm. The Time Ball historically helped mariners set and synchronise their watches and is now a very cool Greenwich thing to do.
Even if you don't pay to go in the Greenwich Royal Observatory, it is still rather neat to see the exterior and enjoy the hillside views of Greenwich Park and the River Thames – it is also one of the best panoramic views in London.
Booking your Greenwich Royal Observatory tickets in advance is highly recommended – click to book here >
---
3. The Cutty Sark
Time for tea! Well, kind of – The Cutty Sark stands proud in the heart of Greenwich, acting as a rather fitting focal point.
Built in 1869, Greenwich's The Cutty Sark is the world's only surviving tea-clipper, and it's history can be explored as you wander around the exterior of the vessel as well as a cleverly designed museum which sits in the ship's bow. The architecture and layout of the museum is rather ingenious, much of it reimagined after an outbreak of fire in 2007.
In addition, the Cutty Sark is home to the world's largest collection of carved maritime figureheads (which can sometimes be rather creepy, especially at night).
There are also a range of eclectic events which take place at the Cutty Sark especially during school holidays.
You can also book a Greenwich Museums day pass which includes (discounted) Greenwich Royal Observatory and Cutty Sark admission on the same day. Click here to book >
---
4. Greenwich National Maritime Museum
A short walk from the Cutty Sark brings you to the National Maritime Museum, the largest maritime museum in the world and the UK's foremost maritime collection.
It is free to visit (unlike the Cutty Sark) and contains several galleries, some permanent and temporary exhibitions and a nice cafe.
The best bit for us is exploring the huge ships and galleons at the centre of the museum. The National Maritime Museum is also renowned for its school and children's activities at half term.
Free to visit and open daily, the Greenwich National Maritime Museum in London can be visited between 10am to 5pm.
Address: National Maritime Museum Gardens, Romney Road, London SE10 9NF
YOU MIGHT LIKE: Best free things to do in London guide >
5. Greenwich Park
Could these be the best panoramic views in London? Judging by the sheer number of people who visit and enjoy Greenwich Park every day, we sure think so!
With unspoilt views of historic Greenwich juxtaposed against the sleek and shiny skyscrapers of Canary Wharf, this is the ultimate vantage point to see all of London and the intricacies of the Thames.
One of London's Royal Parks (all of which are free to visit) and with so much green space, this is one of the most top notch things to do in Greenwich.
Even though there are so many good food and drink options in Greenwich like all the historic pubs, Greenwich Park is a prime picnic spot. Make an afternoon of it and pick-up picnic items either in Greenwich Market or the M&S Foodhall by Cutty Sark.
Address: Greenwich Park, London, SE10 8QY
---
Greenwich Bars and Pubs
There are so many good Greenwich pubs and bars that you are spoilt for choice and 'Inn Heaven'.
All are snug, historic and rather charming – the walls ooze heritage and the taps run with cold beer so what's not to like?
There are many fine London pubs on the river but Greenwich likely has the highest per capita of waterside bars in the capital.
Our favourite Greenwich pubs include:
6. The Trafalgar Tavern
An iconic inn built in 1837 and located right on the water's edge, this is one of the most popular pubs in Greenwich as it overlooks the Thames and sits right on the Thames path.
It is a superb spot for summer-time drinking (speaking from experience – we've drank at the Trafalgar Tavern SO MANY times, we wish we had shares in it).
If you can't blag one of the indoor tables that directly sit on the water or it is winter when you visit Greenwich, no need to worry as there is lots of room outside to enjoy your beer.
Address: Trafalgar Tavern, Park Row, London SE10 9NW
7. The Gipsy Moth
This is possibly the most popular pub in Greenwich (especially with visiting tourists) as it is right next to the Cutty Sark. So you could always climb the cutty sark rig and then reward yourself with a craft beer directly afterwards (now that is a fun day out in Greenwich!)
Greenwich's Gipsy Moth pub has a lush beer garden – although we always try to grab one of the tables directly facing the Cutty Sark itself (not as easy as it sounds; you often have to queue outside in the summer months).
Although the service can be a bit hit and miss (it is very popular with tourists so the bar queues can be huge), the location is amazing and they do a nice line in traditional pub grub like fish and chips.
Address: The Gipsy Moth, 60 Greenwich Church Street, London SE10 9BL
---
YOU MIGHT LIKE: The best pubs in York guide >
---
8. The Cutty Sark Tavern
A little walk away from Greenwich town centre, located smack bang on the River Thames, the Cutty Sark Tavern is an old inn with an outside beer garden (albeit quite concrete) and depending on who you believe, started life in either 1695 or 1795 (either way, very old!).
With unobstructed views of the River Thames, this riverside pub in Greenwich is one of your best bets for a classic British boozer and a nice alfresco ale or cool craft beer.
Address: The Cutty Sark, 4-6 Ballast Quay, London SE10 9PD
---
9. (Greenwich) MeanTime Brewery
A relative 'newby' on the brewing scene, the Meantime Brewery in Greenwich first site opened in 2010, after originally being brewed in nearby Charlton.
After a meteoric rise to success, Meantime is now one of the most established breweries in London and you'll see their beer being poured in most major London bars. They have a couple of bases in Greenwich including their main brewery and taproom in North Greenwich.
If you are visiting Cutty Sark or the Royal Naval College, you can easily drop by the Greenwich Brewing Old Brewery, just a 1 min walk from the Cutty Sark.
Further afield, you can also take part in a Meantime Brewery tour at their Tasting Room in North Greenwich at Blackwall Lane, which lasts 1.5 hours and enables you to sample most of Meantime's core craft beer range. The Meantime Brewery tour also includes 4 x ⅓ pint tastings.
Meantime Brewing Beer tours and tastings start from £25 per person as at March 2023.
Their claim to fame is that it is only one of two breweries in the world that is located in a UNESCO World Heritage Site – we'll raise a glass to that!
Addresses:
Meantime Brewery The Old Brewery, The Pepys Building, The Old Royal Naval College, London SE10 9LW,
Meantime Brewery Tasting Room and Tours, Visitor Centre, Blackwall Lane, Lawrence Trading Estate, London, SE10 0AR
---
10. O2 / Greenwich Peninsula
Formerly the Millenium Dome and now home to the O2 entertainment complex (loads of bars, restaurants, shows and exhibitions), Greenwich Peninsula has recently reinvented itself as an upcoming destination that promises big things in the future.
Although the O2 is usually visited when attending a concert, there is also a rather good shopping centre here (Icon Outlet at The O2 – more on this later) plus plenty of bars and restaurants to enjoy inside.
It is also home to London's biggest cinema, Cineworld Cinema at The O2, Greenwich with 19 screens (including 3D screens).
Address: The O2 / Greenwich Peninsula, Peninsula Square, London SE10 0DX
Like London cinemas? Visit Leicester Square in central London >
---
YOU MIGHT LIKE: Things to do at the O2 & North Greenwich >
---
11. Climb Up on the O2
Fancy a bird's eye view of Greenwich, the River Thames and London's Canary Wharf Docklands area?
Get the best panoramic views at this 02 Greenwich attraction with real 'altitude'. Aimed at all levels, Up at the 02 Climbs reaches a height of over 50 metres and has a choice of day time, sunset and twilight climbs.
The climb is split into 6 sections, 3 up and and 3 down. No previous climbing experience is necessary and all climbing equipment is provided.
Book Up at The O2 Climb in Greenwich London here – prices start from £35 as at March 2023.
Address: Up at The O2 Climb, The O2, Peninsula Square, London SE10 0DX
---
YOU MIGHT LIKE: London's best panoramic views here >
---
12. Greenwich Design District / Greenwich Design District Canteen
The newest addition to Greenwich Peninsula is The Design District, a new creative hub comprising 16 architecturally awesome buildings that will be used as work spaces and temporary pop-ups.
Whilst much of Greenwich's Design District is work in progress, we were enthralled by the futuristic Design District Canteen, billed as a new 'global food hall for London.
Whilst it may not have the number of food stalls of say somewhere like Bang Bang Oriental Food Hall (the Design District Canteen has 6 stalls and 1 bar), the upstairs mezzanine for eating housed in a huge clear bubble feels more like Eden Project than east London so is quite a unique place to nom your noodles.
The Greenwich Design District Canteen is open daily from 8am to 11pm weekdays and from 8.30am at the weekends.
Address: Design District Canteen, Soames Walk, London SE10 0AX
Visit London's original 'design district' Carnaby Street near Oxford Circus >
---
13. IFS Cloud Royal Docks (formerly Emirates Air Line)
Formerly known as the Emirates Air Line (not an airplane as such) and recently renamed as the IFS Cloud Royal Docks (money talks!), this is actually more of a London cable car in the capital.
A bit of a transport anomaly in London, the Emirates Air Line / IFS Cloud Royal Docks opened in 2010, ready for the 2012 London Olympics to transport punters from the Royal Docks to the Greenwich Peninsula over the River Thames (or vice versa).
The IFS Cloud Royal Docks is also the closest thing we have to a funicular or cable car in London – it is a fun mode of London transport albeit in a rather odd location.
After the initial flurry of inquisitive visitors, the Emirates Air Line (now IFS Cloud Royal Docks) never really ''took off" (sorry not sorry) and its future isn't in stone, given it often operates at a loss.
IFS Cloud Royal Docks / The Emirates Air Line also features in our things to do in East London guide >
Address: IFS Cloud Royal Docks, 27 Western Gateway, London E16 1FA
---
14. Uber Boat by Thames Clippers
As Greenwich is located in east London and quite far from the central sights like Trafalgar Square or the Houses of Parliament, a rather nice way to visit Greenwich is to get one of the Uber Boats by Thames Clippers from South Bank / The London Eye and cruise along the river.
The Uber Boats by Thames Clippers obviously aren't as regal as the Cutty Sark in terms of Greenwich transport but they are a sleek and super speedy way to get to Greenwich along the River Thames. The Uber Boats also sell tea (and coffee, beers and wine). Cheers!
Beat the queues. Get your Uber Boat by Thames Clippers Hop-On Hop-Off Pass here >
---
15. The Old Royal Naval College
Designed by Sir Christopher Wren and originally built in 1692 as a Royal Hospital, the Old Royal Naval College is one of the best free things to do in Greenwich. It is such a stately and majestic building and worth a visit, especially the grounds.
In the summer months, outdoor concerts and festivals are often held at the Old Royal Naval College with views overlooking the River Thames.
The Trinity Laban Conservatoire of Music and Dance is also located at the College meaning you'll often overhear students practising their singing or on instruments like the harp when the windows are open – magical.
You might get a sense of deja vu and recognise the Old Royal Naval College from the movies as it is one of the most popular filming locations in London. Flicks filmed here include the Tomb Raider reboot, the Thor sequel, Pirates of the Caribbean, Sherlock Holmes and The King's Speech – quite the line-up!
Address: The Old Royal Naval College, University of Greenwich, King William Walk, London SE10 9NN
---
17. Painted Hall at Old Royal Naval College, Greenwich
Featuring stunning and sublime painted interiors, the Painted Hall at Old Royal Naval College showcases around 40,000 square feet of illustrations and fine art.
Created in the early 18th century by  Sir James Thornhill, Painted Hall, the regal rooms ooze heritage and the walls depict over 200 scenes including kings, queens and other dashing dignitaries. The Painted Hall is £12.50 to visit as at March 2023 (or £5 during the first Sunday of every month).
The highlight is the Painted Hall, completed in 1726 and often described as Britain's version of the Sistine Chapel – it was recently reopened after a £9 million restoration project in 2019.
Skip the line – book your Painted Hall at the Old Royal Naval College here >
---
18. Icon Outlet at The O2
A designer outlet mall in the heart of the 02 in Greenwich Peninsula, this is one of the best discount retail shopping centres in London.
With over 60 shops under one roof most of which have huge discounts (up to 70% off), this is one way to save a lot of cash when shopping in London.
Opened in 2018, Icon Outlet at O2 has many big name brand discount stores including adidas, Nike, Levis, Calvin Klein and Hotel Chocolat (we go to the latter a lot as they often have hugely discounted chocolate bars – nom).
The Icon Outlet at the 02 is open daily from 10am (11am on Sundays) as of March 2023.
Address: Icon Outlet at The O2, Peninsula Square, London SE10 0DX
---
19. Greenwich Foot Tunnel
Going underground, going underground…but not in the usual way. There is no tube carriage here but simply a rather unique way to traverse the Thames, literally walking below the water.
Opened in 1902, the foot tunnel links Greenwich (by the Cutty Sark) to Millwall on the South bank of the Thames via a 370 metre long tunnel.
Originally constructed as a free alternative to an unreliable ferry service for shipyard workers, this foot tunnel is quite the experience and remains cool, even on the hottest days of the year.
The Greenwich Foot Tunnel is free to use and is open 24 hours a day for those who use the stairs (the lifts / elevators at the foot tunnel are restricted use at night).
---
20. London Line Sculpture Trail
If you are after something a little different whilst in Greenwich, how about taking in some alfresco art? You can explore The Line Sculpture trail London's only outdoor exhibition space and sculpture trail along the river Thames from Greenwich Peninsula.
The Line Sculpture trail was created in 2015 as an outdoor exhibition space to encourage Londoners and tourists to discover lesser well known parts of London and admire the interesting artwork in open spaces.
Its name stems from the fact that it roughly follows the Greenwich Meridian line from Greenwich all the way to Stratford, between the Greenwich Peninsula and the Queen Elizabeth Olympic Park.
Check out our London Line Sculpture Trail blog post which includes pictures of all the current exhibition pieces and sculptures.
---
21. Brew By Numbers Morden Wharf Brewery
Located smack bang between the Greenwich Peninsula and Cutty Sark, Brew By Numbers Morden Wharf Brewery is easily one of the best London's riverside pubs and taprooms – a serious craft beer brew with a view!
Similar in design (minimalist) to their Bermondsey Beer Mile taprooms in an industrialist setting, BBNO's south east London taproom not only has an incredible range on tap (try their traditional and rich BBNO Porter – 6.4% abv; oof!) but also has an amazing riverside setting, boasting views of the River Thames.
As well as a top taproom set-up, Brew By Numbers Morden Wharf taproom has ample outdoor space so is perfect for pets of families plus has a street food vendor outside (pizza was the main dish last time we visited) making it a prime spot for an all day session.
Address: Brew By Numbers Morden Wharf Brewery, Morden Wharf Road, London SE10 0NU
Like breweries? Try the Blackhorse Beer Mile, Leytonstone Beer Mile or Bermondsey Beer Mile – but probably not all on the same day!
---
22. The Thames Barrier
An engineering marvel opened in 1982 to protect London from flooding, the Thames Barrier located just across from the Royal Docks consists of several interlocking barriers that open and close depending on the water flow and tide of the river Thames.
It is a great place to visit on your bike or walk as part of the epic Thames path. It also has a free to visit viewing deck (and cafe) on the far side of the Thames (alas not so easy to visit by the Tube or public transport).
Whilst it isn't necessarily the best thing to do near Greenwich, the Thames Barrier is worth a visit if in the area, if only as it looks like something out of a sci-fi movie. It has also featured in several films and TV shows including Doctor Who, Spooks and Top Gear.
Address: The Thames Barrier, Eastmoor Street, London SE7 8LX
---
23. Cutty Sark Gardens and Cutty Sark market
Located on Thames path and with stunning views of the River Thames and nearby Canary Wharf and Docklands, the Cutty Sark Gardens are open 24 hours a day and are a good spot to relax or have a quick bite to eat, if you don't fancy walking to Greenwich Park.
As well as prime views of the river, you can enjoy a close-up view of the Cutty Sark clipper – nice!
In the warmer months (usually late March onwards), The Cutty Sark Market takes place most Thursdays to Sundays from 10am to 5.30pm in Cutty Sark Gardens.
Enjoy some sublime London street food from pizza and burgers to rotisserie chicken and international food from the likes of India, Africa and Greece (vegan food is also available).
Address: Cutty Sark Gardens, Greenwich, SE10
---
24. Mamma Mia The Party, The 02
Gimme, gimme, gimme a ticket to see Mamma Mia the Party, a disco and dining experience.
Based on ABBA songs and the hit West End stage show, be transported to the Greek island of Skopelo in this immersive London live stage experience. Enjoy a four course meal (The Dinner Takes It All?!), classic ABBA hits and overall, have a Super (Trouper) time -we're sure dessert will also include Honey (Honey).
Take a chance on Mamma Mia The Party at the 02 Greenwich, Wednesday – Friday (6.30pm – 10.30pm) and Saturday – Sunday (12pm – 4pm and 6.30pm – 10.30pm). Advance booking is recommended.
Address: Mamma Mia The Party, Nikos Taverna, The O2, Peninsula Square, London, SE10 0DX
See ABBA virtually perform a full concert at ABBA Voyage in Stratford – quite like nothing else we've ever done in London before. Read our Stratford guide here >
---
25. The Sail Loft
A fine Fuller's pub on the river Thames and just a couple of minutes' walk from Cutty Sark Gardens, this is a nice way to enjoy a beer or hearty pub grub by the water.
This is superb spot for a Sunday roast in Greenwich and also freshly beer battered fish and chips – their is also maritime theming inside plus a huge beer terrace overlooking the Thames Path.
Best of all, Fullers Brewery is famous for its London Pride beer, their flagship drink which is available on tap here – a nice way to spend an afternoon in Greenwich (or as a reward after all that walking).
Address: The Sail Loft, Greenwich, 11 Victoria Parade, London SE10 9FR
---
26. Greenwich Peninsula Ecology Park
Open Wednesday to Sunday from 10am to 5pm, the Greenwich Peninsula Ecology Park is a small natural area (four acres) of natural freshwater habitats that is home to a variety of wildlife and pondlife.
The Greenwich Peninsula Ecology Park comprises a couple of ponds surrounded by marshland and trees, with a wildflower meadow.
Birdwatching is also popular here with two bird watching hides – there are various activities (especially during school holidays) and they are on the look out for volunteers to help maintain the ecology park.
Greenwich Peninsula Ecology Park is around a 15 minute walk from North Greenwich station or a 10 minute walk from IFS Cloud Cable Car (formerly the Emirates Air Line).
Address: Greenwich Peninsula Ecology Park, John Harrison Way, Olympian Way, London SE10 0QZ
Like this? Visit the Walthamstow Wetlands >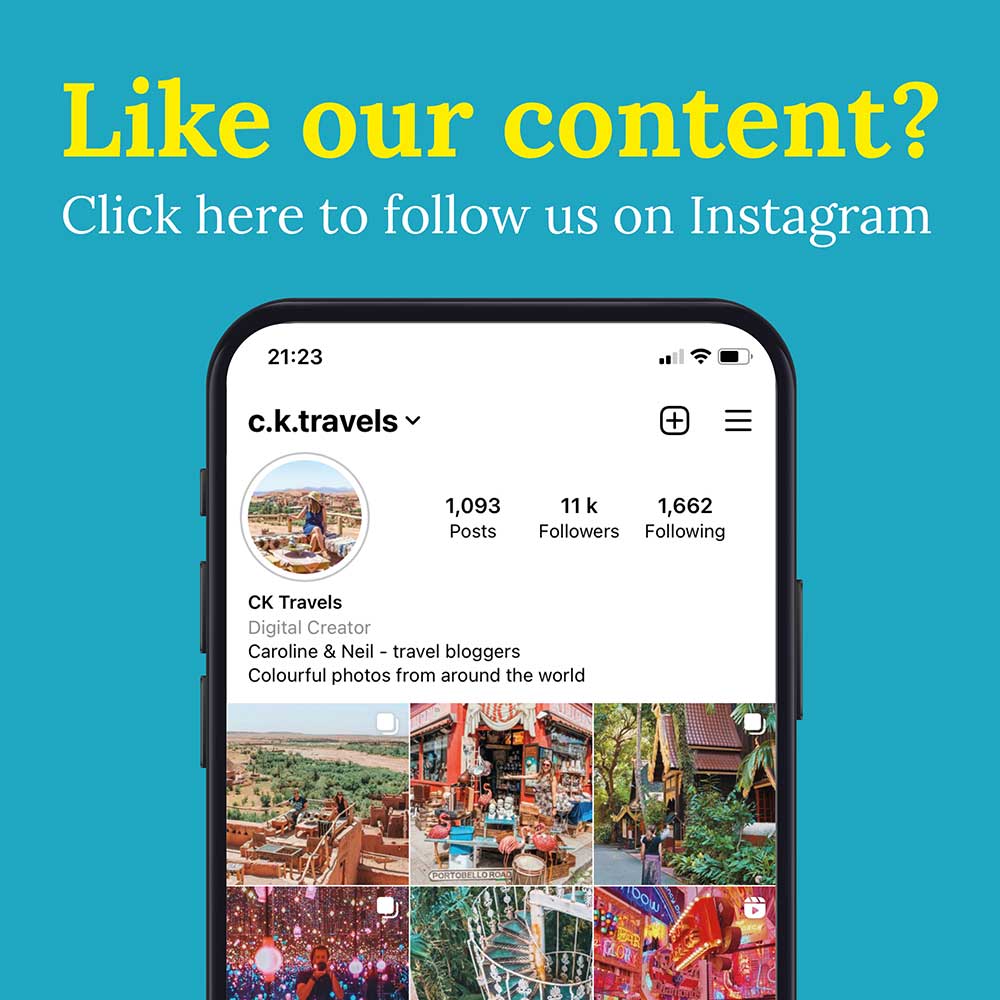 ---
27. Damien Hirst's Greenwich Sculptures
World renowned artist Damien Hirst was a former resident of Greenwich Peninsula so it is perhaps fitting that several of his most famous artworks are on display outdoors near to the 02 Greenwich.
Artworks from Damien's The Wreck of the Unbelievable series are dotted around Greenwich Peninsula – Hydra and Kali, The Divers and Mermaid.
In 2023, Damien's Hirst's newest installation The Demon will be unveiled at Greenwich Peninsula, next to the IFS Cable Car. Entitled 'Damien Hirst's The Demon', this colossal 60 foot / 18 metre sculpture is one of the largest sculptures to ever be unveiled in London, having been created for a previous art biennale in Venice.
The Damien Hirst artwork in Greenwich is free to visit.
---
28. Greenwich Walking Tours / Food Tours
Our final thing to do in Greenwich is to take a walking tour. We hope this run down of all the best Greenwich activities has been comprehensive but if you are limited on time and want to pack in as much as possible, there are several Greenwich walking tour and food tour options
Best of Greenwich Walking Tour in London Including Lunch
Greenwich Highlights half day tour
Royal Greenwich Private Day Tour
---
Check out our other London blog posts
---
Did you enjoy our things to do in Greenwich blog post? Let us know in the comments or by sharing it on social media. You can follow CK Travels on Instagram, TikTok and YouTube!
Things to do in Greenwich – add to Pinterest!