This post may contain affiliate links to tours and hotels. These help us earn a small commission at no additional charge to you.
Skating on one of London's Christmas ice rinks is a seasonal rite of passage and a jolly n-'ice' activity too. In the Winter months, London is abuzz with bright Christmas lights and ice skating nights and 2023 is no different with several ice rinks setting the skies ablaze (not literally as the ice would probably melt).
From annual favourites like Somerset House in the heart of the city to Europe's only real rooftop rink in Wapping, here is our lowdown on the best Christmas ice skating rinks in London in 2023:
Christmas ice skating rinks in London
1. (Ice) Skate at Somerset House – 2023 dates TBC
A neo-classical Christmas! Sponsored in 2023 by Moet & Chandon champagne no less, this is always a classy affair in a historic setting.
We've been to the skating rink at Somerset House most years not only because the courtyard setting is picture perfect (hello Instagram), but the outer buildings in and around the main square are transformed into one of the best Christmas markets in London.
You'll find yuletide hampers, traditional decorations and all manner of festive gifts available to buy – so if you don't ice-skate, Skate at Somerset House is still very much worth a visit this winter.
Hotel Chocolat will also be on hand to help with hospitality and potential presents and the (Christmas) star of the Skate show at Somerset House is the 40 foot Christmas tree, rivalling the Trafalgar Square Christmas tree in terms of its serene setting. Specially created decorated decorations by Moet & Chandon will also be on display (we're hoping they are made from full bottles of champagne – cheers!).
Other activities include skating lessons with Skate School, evening skating sessions with DJs (Skate Lates with UNIQLO) and delicious drinks at Chalet Barragiste with Jimmy Garcia.
Skate at Somerset House runs from 16 November 2022 to 15 January 2023, with adult skating prices starting from £10 and children from £7.50 (booking fees also apply).
Book your ice skating tickets for Somerset House >
---
YOU MIGHT LIKE: The best Christmas markets in London in 2023 >
---
2. Hyde Park Winter Wonderland ice skating – 2023 dates TBC
Hop on over to Hyde Park (or should that be 'toe loop' on over) for the return of Winter Wonderland in 2023, London's biggest Christmas event.
Attracting visitors from far and wide, this is THE Christmas event in London – although note this year there are some admission fees in place to access the Winter Wonderland if you aren't pre booking activities or food and drink.
Built around Hyde Park's famous Victorian bandstand, this is the UK's largest outdoor ice-rink and is open from 10am to 10pm daily. Unusually, they also do BYOS (bring your own skates) but definitely not BYOB (bring your own booze) – bag searches are in place at all the main entrances.
Different from most other Christmas ice skating rinks in London in 2023, Hyde Park Winter Wonderland operate a tiered pricing structure with high prices at busier times – so adult skating prices at Winter Wonderland are £10.50 off peak and £14.50 peak (based on a 50 minute session) and £7.50 off peak for children and £9.50 (their off peak family passes are also very competitively priced at £30 per family).
Ice skating at Hyde Park Winter Wonderland runs from 18th November 2022 – 2nd January 2023.
Book your 2023 Winter Wonderland ice skating tickets here >
---
YOU MIGHT LIKE: The best Christmas events in London 2023 >
---
3. Canary Wharf ice skating rink at Canada Square Park – 2023 dates TBC
Ice skating has come to Canada Square Park in Canary Wharf this Christmas 2023. The usual hustle and bustle of bankers (not rhyming slang) and city workers gives over to a fun family fair of ice-skating, hot toddies and twinkling Christmas lights. 
Given the location, you also have a huge choice of family friendly restaurants (or bars) to unwind in after skating including popular restaurant chains Wahaca and Five Guys Burgers right next to the rink. In 2023 there is also a really nice themed alpine style pop up bar with Czech beer, cosy fireside tables and blankets for all.
We are huge fans of Canary Wharf as there are so many activities to do here all year round including the Crossrail Botanical Gardens and some incredible outdoor art and activations – read our Canary Wharf things to do guide here >
Ice skating sessions at Canary Wharf in 2023 last 50 minutes with prices starting from £17.95 per adults and £11.95 for children – a family saver pass for 2 adults and 2 children is £49.50. Canary Wharf Christmas ice skating runs from 22nd October 2022 until 25th February 2023.
Book your 2023 Canary Wharf ice skating rink tickets >
---
YOU MIGHT LIKE: The best Christmas lights in London 2023 >
---
4. Glide at Battersea Power Station – 2023 dates TBC
Brand new for 2023, this Christmas ice skating rink in London is set against a backdrop of one of the capital's most iconic buildings – the Grade II* listed Battersea Power Station. It is the only open-air ice skating rink that is located by the river and features three interconnecting rinks and a huge 30ft Christmas tree.
There are also festive street food stalls, bars, vintage-style fairground rides, live entertainment and photo booths to keep you busy after you've finished your skating session.
Prices start from £8 for children and £12 for adults (booking fees may apply). Book your ticket online >
---
YOU MIGHT LIKE: Things to do in Battersea, London >
---
5. Christmas ice skating at Skylight Tobacco Dock – 2023 dates TBC
Europe's only real rooftop skating rink (try saying that after several egg nogs) returns to Wapping promising a 'Canalside Christmas'. In 2023, Tobacco Dock is being taken over with Christmas activities and expanding above and beyond just the rooftop setting.
As well as a skating rink (offering views of the historic boats at Tobacco Dock as well as the city skyline), there will be Christmas igloos to eat and drink in plus an Apres Ski lodge for alpine antics, a Cocktail Cinema experience (presumably not just watching the 1988 Tom Cruise movie of the same name on loop) and the Secret Speakeasy.
Ice skating is £15 per person for 45 minutes and can only be booked on the day of your visit – an igloo advance reservation is also highly recommended. Click here for more details about their 2023 Christmas ice skating and click here to book your igloo >
Make a day of it and take a wander through Wapping – read our dedicated Wapping area guide here >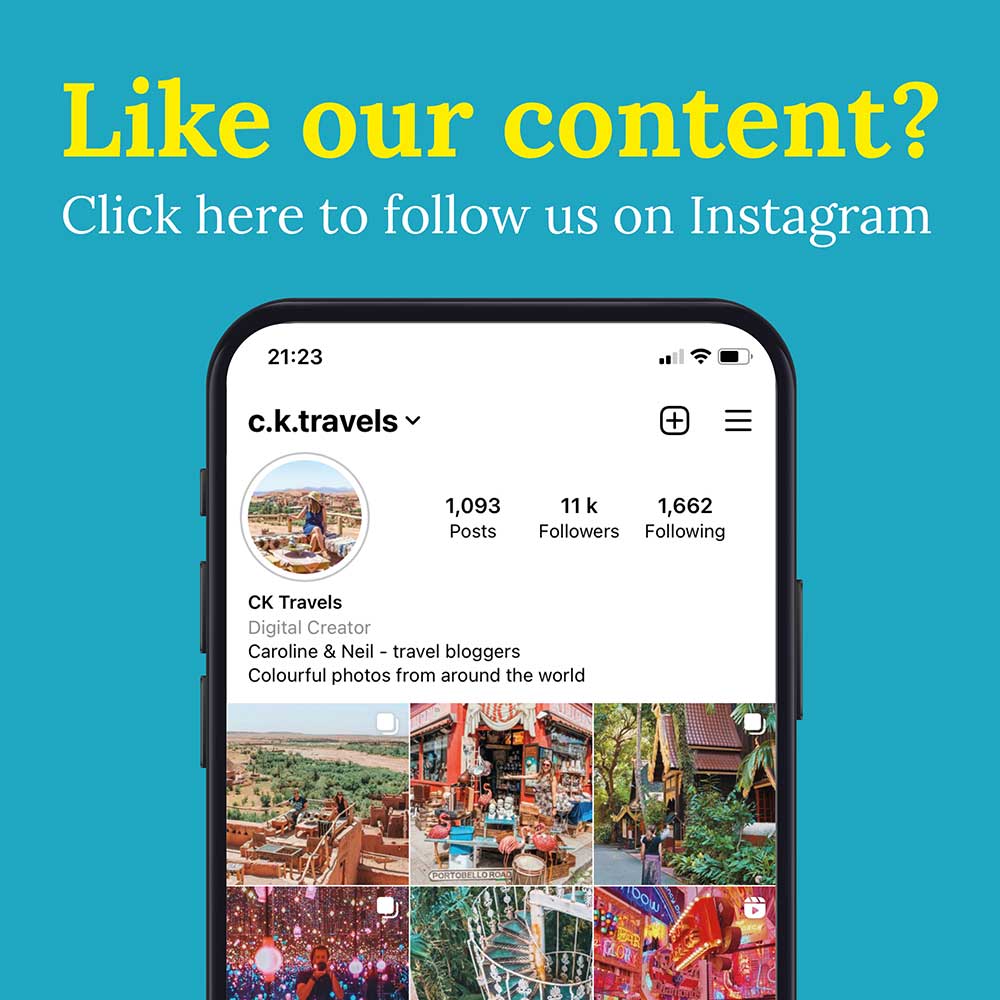 6. Queen's House Ice Skating Rink in Greenwich – 2023 dates TBC
Set against the backdrop of Royal Greenwich Museum's Queen's House, this is a 'royally' good affair (sorry) and one of London's most scenic skating rinks in 2023. The magical open-air Greenwich skating rink opens up from 17th November 2022 with prices starting from £15 per adult and £8.50 per child.
As well as the historic naval setting, you'll be skating with views of London's skyline and Canary Wharf sparkling in the background. Feeling cold after skating?
The Greenwich Christmas skating rink at Queen's House also has a Benugo cafe bar next to the rink serving up hot and cold drinks (treat yourself to a mulled wine or hot choc after those ice skating spins – you deserve it!).
Greenwich Christmas ice skating rink is open every day from Thursday 17th November 2022 until Sunday 8th January 2023.
Book your 2023 tickets to Queen's House Ice Skating Rink >
Read our Greenwich things to do (all year round activities) guide here >
---
7. Hampton Court Palace Ice Skating Rink – 2023 dates TBC
A 'Royally' good reason to visit the regal beauty that is Hampton Court Palace this Christmas in London 2022, the Hampton Court Palace Ice Skating rink opens daily from November 18 2022 to 8 January 2023 (except Christmas Day). Set up right in front of the palace, this is a skating rink fit for a King with over 500 years of history all around, with incredible Tudor splendour the setting for your skating.
Skating sessions at Hampton Court Palace Skating Rink in 2023 last up to 45 minutes long and include skate hire starting from £17.50 per adult and £49 for a family of four. 
Afterwards, you can grab the usual hot winter fare like mince pies, hot chocolate and mulled wine from the Hampton Court Palace cafe and bar – Henry VIII would have (probably) approved of all this sumptuous seasonal fare.
Book your ticket for Hampton Court Christmas ice skating 2023 >
---
8. Alexandra Palace (all year round ice-skating) plus Festive Skate – 2023 dates TBC
Ice-skating in London isn't just for Christmas (actually, that might be a dog but you can see where we are going with this)!
Alexandra Palace ice-skating rink (or Ally Pally as it lovingly referred to by locals) is open all year round and is cheaper than most temporary Christmas ice-skating rinks.
That said, 'Festive Skate' Christmas ice-skating tickets are available this year (2022) at Alexandra Palace from November 28, 2022 until 6 January 2023. Book onto a Festive Skate session and ice-skate to your favourite Christmas songs (please, NOT Mariah Carey), followed by a Baileys hot chocolate or minced pie, available post skating from Ally Pally's East Court Cafe. Prices start from £9.50 per adult.
Amazingly, Club De Fromage are also hosting Christmas Ice Discos at Alexandra Palace on December 17 and 23 December 2022 – as well as your all your favourite festive cheesy choons (sorry tunes) like Kylie Minogue, E17 and Spice Girls, fancy dress is also encouraged. £15 per person including all fees.
Festive fact fans; did you know the ice-skating scenes from the recent hit festive movie 'Last Christmas' were filmed here? If not, that is our Christmas gift to you – you're welcome!
Book your ticket for Alexandra Palace Christmas ice skating 2023 >
---
9. Ice Rink at Winter Village, Westfield Shepherd's Bush – 2023 dates TBC
New to Shepherd's Bush is this festive outdoor ice rink located in Westfield's Winter Village. The ice rink will apparently have Europe's tallest Christmas tree measuring around 65ft!
The Christmas ice skating is open from 18th November 2022 to the 8th January 2023 and ticket prices start from £15 for adults and £11 for children. Family tickets start from £45 (1 Adult and 3 Children or 2 Adults and 2 Children). Sessions last 45 minutes and opening hours are 10am to 9pm.
Other Christmas events that are in the pipeline at Westfield include a 'Meet Santa' experience and a 'Santa's Breakfast and Bowling With Elves' children's event at All Star Lanes. Keep an eye on their website for further details.
Book your ticket for Westfield Shepherd's Bush Christmas ice skating 2023 >
---
YOU MIGHT LIKE: Top things to do in Shepherd's bush >
---
10. Brent Cross Winter Festival Ice Skating – 2023 dates TBC
Westfield isn't the only London shopping centre to get in on the ice-skating action. New for 2023, Brent Cross Shopping Centre is going to host one of London's largest real ice-skating rinks.
Starting at £17 per adult and £15 per child which includes entry to the Winter Festival and at least 40 minutes on the ice – if you want to hire a penguin skate aid (alas only for children!) they are an additional £5.
So if you aren't into ice-skating, you can always go for some retail therapy whilst the rest of the family glide about – big up Brent Cross Shopping Centre.
Book your ticket for Brent Cross Winter Festival Ice Skating 2023 >
---
11. Ice skating at the Natural History Museum (permanently closed)
2023 UPDATE:Natural History Museum ice skating has now permanently closed
South Kensington's sublime seasonal set-up makes this the most iconic ice skating rink in London and it is also the first to open this winter.
Sadly after 16 years of ice-skating, 2021 will be the last year of the Natural History Museum ice skating rink – they will be transforming their garden area into an urban wildlife park, as part of a future campaign to encourage Londoners to help nature on their doorstep… so get your skates on now!
Incredibly beautiful and creating their very own Winter Wonderland along Cromwell Road, the annual ice skating rink at the Natural History Museum is a magical site – even if you don't like ice-skating, we'd recommend you go just to get a glimpse of all the festive fun from Exhibition Road.
The Natural History Museum ice skating prices in 2021 start from £12.65 per adult and £8.80 for children with family passes also available. This South Kensington ice-skating rink runs until 16 January 2022 (open every day except Christmas Day) and booking in advance is advised.
---
Note in 2023, the following locations and attractions that have previously had ice skating rinks do not this year or have been cancelled indefinitely.
Tower of London
Natural History Museum
Clapham Common Winterville
Other Christmas in London posts you might like
Other London posts you might like
---
Did you enjoy our Christmas ice skating rinks in London 2022 blog post? Let us know in the comments or by sharing it on social media. Follow us on Instagram!