This post may contain affiliate links to tours and hotels. These help us earn a small commission at no additional charge to you.
Not to be confused with Shakespeare's birthplace in middle England (it has been done!), London's Stratford is a tad more edgier and authentic than most neighbourhoods on the usual London tourist lists.
Spurred on by the Olympic sized transformation the area has recently undergone, you'll be in for a pleasant surprise. From huge open green spaces to a burgeoning arts and culture scene, this is why Stratford in East London has the edge and deserves to be enjoyed by more than just the locals. Here is our guide to the top things to do in Stratford:
Things to do in Stratford London
1. Queen Elizabeth Olympic Park
Undergoing an incredible transformation over the years (some would say of Olympic proportions!), this former barren and industrial wasteland was converted into a world class sporting venue and has subsequently been reborn again as one of London's best parks to explore.
Queen Elizabeth Olympic Park is a prime example of how regeneration and transformation can work across a huge 560 acre site, combining development with nature. With a marvellous mix of arts, attractions and city style living, this is one of East London's best places to explore.
Read more in our Queen Elizabeth Olympic Park guide >
---
2. ArcelorMittal Orbit
You can't miss this – literally as it is huge and bright red! The iconic end endearing ArcelorMittal Orbit is the UK's tallest metal sculpture, designed and built to coincide with the London Olympics by Anish Kapoor and Cecil Balmond, acting as a beacon for all the world to see.
Sitting 115 metres tall and offering incredible panoramic views of Olympic Park and London, you can also opt to walk down the 455 steps immersed in a collection of 'London sounds' (no clue! Episodes of Eastenders maybe?) or you can take a more adventurous descent down, either abseiling off the side or taking The 'Slide' down, the world's tallest and longest tunnel slide with 12 loops (both cost extra).
BOOK IT – ArcelorMittal Orbit slide
---
---
3. Stratford Boat tours
What is better than exploring Stratford and the Olympic Park on foot? The answer is by swan – or a swan pedalo to be more accurate.
Although not as graceful and requiring more pedal power than the real thing, glide around the waters exploring the local area or if you want someone else to take the strain, there are daily boat tours lasting 45 minutes that take you up and down the River Lea and Stort (departing just adjacent to the London Aquatics Centre).
Click here to book walking, pedalo and boat tours >
---
YOU MIGHT LIKE: things to do near Liverpool Street Station >
---
4. Here East
Go East! OK, so whilst this might be more Hackney Wick, this is still just on the edge of Olympic Park. Here East is a cultural campus that is home to lots of tech companies, colleges and broadcasters (e.g. BT Sport).
More importantly for you and us, it also has several rather good restaurants and bars / boozers, all with alfresco dining areas overlooking the canal.
Our current favourites include Breakfast Club (particularly their Mexican Benedict breakfast dish), Randy's Wings (American style chicken wings) and ice-cold craft beers whilst playing Pacman or Streetfighter II in retro arcade Four Quarters.
Read more about the local area in our guide to Hackney Wick >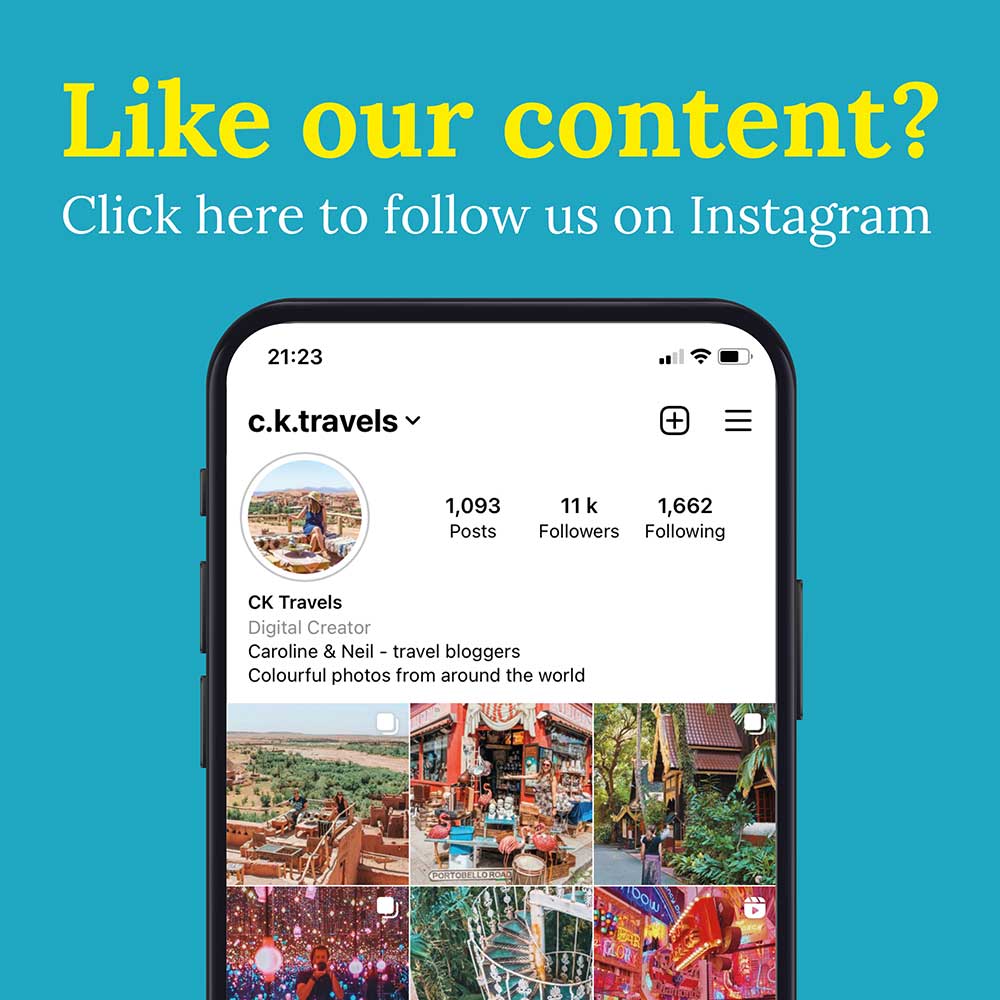 5. Roof East, Stratford
East London's newest rooftop bar sitting atop Stratford Shopping Centre and multi-story carpark (not to be confused with Westfield), this wining and dining experience is reminiscent of Franks Cafe, also atop a carpark in Peckham.
With views of east London and the city, this is a sublime space space to soak up the sunshine (and sauvignon blanc). During the summer months, they also have a rooftop cinema and eclectic events schedule.
---
6. Stratford London Stadium tour
Host to the main Olympic activity as part of the London 2012 games, the former Olympic Stadium in Stratford has now been repurposed (and renamed to the London Stadium) to become a state of the art events and sports arenas as well as West Ham United's football ground for home fixtures.
Arguably the best way to enjoy it is either to visit on a match day when the 'Hammers' (West Ham's nickname) are playing.
The UK Premier League season usually runs August to the following May each year – or join one of the stadium tours (£19 per person, £17 if booked in advance). A club shop also sells West Ham merchandise and is open all year round.
BOOK IT – London Stadium Admission Ticket with Self-Guided Trip >
---
7. East Village
The East Village is a sleek new housing estate complex that continues to extend and transform the former Olympic site, with many apartments and condos still being built at the time of writing.
For now, it is a wonderful place to walk around tree-lined thoroughfares, peruse the alfresco art installations, plus enjoy the dining and drinks on offer at the various bars and restaurants in the East Village.
The whole area has a nice cosmopolitan vibe and it feels quite vibrant and verdant, popular with families – the free outdoor BBQs also seem to be a hit in the summer (get there early or be prepared to queue to sizzle your steak)!
---
YOU MIGHT LIKE: Things to do in Bethnal Green, London
---
8. East Bank at Stratford Waterfront
The soon to be launched East Bank cultural quarter is currently under construction (there is a lot of building work at present including a new V&A museum) and promises to be a powerhouse for learning, creativity and innovation for east London, including new visitor centres and academic institutions from such luminaries as the BBC, Sadler's Wells and the Smithsonian Institute.
For now, also check out the Knowledge Hub in Kings Cross or the various theatres and museums near South Bank.
---
YOU MIGHT LIKE: things to do in Canary Wharf & Docklands, London >
---
9. Theatre Royal Stratford East
"All the world's a stage…and Stratford is no exception", so said Shakespeare (or something like that). This award winning theatre has been around since the 1880s, although it has had a few close calls including a big fire in the 1920s and surviving possible demolition in the 1970s. It was also due to have replaced by a shopping centre until it became Grade II listed.
Hosting all types of plays, performances and events, it is famous for showing the world premiere of Five Guys Named Moe in the early 1990s, which has toured the world ever since.
---
10. The Big Easy, Stratford
London's best BBQ chain, The Big Easy, with outlets already in Chelsea, Canary Wharf and Covent Garden now has a new outpost in Stratford at the Westfield Shopping Centre, located in the former Jamie's Italian restaurant.
Boasting home-cooked BBQ dishes and numerous special offers like daily Happy Hours and all you can eat Shrimp sessions, The Big Easy is also renowned for its use of lobster. The Big Easy Stratford set-up inside looks lovely, with dining over two floors and a huge open plan bar.
We recently visited for their £10 Express lunch offer (12 to 3pm Monday to Friday) with includes a main course and soft drink. We tried the bacon cheeseburger with coleslaw and fries (delicious and juicy), along with the BBQ platter (huge as – incredible value for a lunchtime special). Highly recommended and we will be back!
---
YOU MIGHT LIKE: The best pubs and breweries in Leytonstone and Leyton >
---
11. Stratford East Picturehouse
This four screen cinema is housed in a modern Art Deco style complex and shows a mix of mainstream, independent, arthouse and foreign films. There is also an onsite cafe and large bar with balcony / outside seating.
---
12. Haugen
We're fond of fondue and rave about raclette so this Swiss style restaurant in Stratford with its epic East London rooftop bar is a welcome addition to Endeavour Square, on the outskirts of the Westfield shopping centre.
An alpine inspired restaurant with ample outdoor seating areas as well as strikingly styled interiors, the first thing you notice about Haugen as you approach is how unusual the architecture is, a curious concoction of curves and contours (try saying that after several gluhweins!).
Main a la carte dishes start from around £15 although Haugen also have lots of offers like two course lunches on weekdays for £16.95 (as at April 2022) and the intriguingly names off-piste brunches with bottomless bubble options.
Haugen's rooftop bar also hosts live music and DJs Thursdays to Sundays in the summer months, so perfect for a Swiss, summer sundown session!
---
YOU MIGHT LIKE: The best neighbourhoods in east London
---
13. Westfield shopping centre
Shopping – you either love it (Caroline) or hate it (Neil) but there is no denying that this is an impressive retail mall, one of Europe's largest shopping centres (over 250 outlets). Plus if retail therapy isn't for you, Westfield Stratford also has oodles of outdoor bars and restaurants as well as a cinema and several themed food courts so this might be a suitable place for respite after a day of exploring the nearby parks.
---
---
14. Stratford Aquatics Centre
Time to take a plunge in an Olympic Swimming pool. As home to all the swimming events at the London 2012 Olympic Games, the London Aquatics Centre has since been opened up to members of the public with two 50 metre indoor swimming pools and a 25 metre diving pool available for all to use.
During the London Olympic games, the swimming pool had a capacity for over 17,000 spectators (plus a lot of swimmers!) but now, you'll likely see less than 100 people if you take a swim on a weekday and no schools are visiting.
---
15. The King Eddie pub
Tourist books may refer to this example of pub perfection as the King Edward VII bar but locals know it affectionately as the King Eddie. A traditional British boozer serving pub grub and all manner of beers and lagers on tap, it is also a grade II listed pub, originally built in the 18th century (and originally called The King of Prussia until the outbreak of WWI).
---
16. Hackney Marshes
Popular with the locals as both a place for sporting activities or a casual stroll, Hackney Marshes is one of the largest common plots of land in London and holds a Green Flag award, identifying it as a good green space to explore with over almost 340 acres of protected land, running along the environs of Olympic Park.
Away from the football pitches, our preferred Hackney Marshes walk starts at the Middlesex Filter Beds Nature Reserve, a haven for wildlife and takes in the track that runs alongside the old river Lea through a wooded forest path before finally coming out at the very start of Olympic Park.
---
17. The Greenway
Covering just over 4.3 miles between Beckton and Fish Island via Olympic Park, this is a flat, path and cycle way that boasts historic buildings such as the Abbey Mills Pump House (a Victorian architectural jewel gem).
What sets this apart is that some of the city views are spectacular, including overlooking the Docklands area and Canary Wharf (one option is to get off the Greenway at the halfway point and finish in Docklands. Randomly, it is said that part of this route was Gandhi's daily meditation walk, when he visited London in the 1930s.
Along with a few curious arty objects along the way and graffiti galore, it should also be noted there is some crime on the Greenway and is best avoided at night. Quite a few cyclists have been robbed along the Greenway in the dark winter months so it is best to visit during the daytime.
Read more about London's cycling routes >
---
Where to stay in Stratford, London
Moxy London Stratford
Super trendy hotel just a 5 minute walk away from Westfield shopping mall and a 3 minute walk from the train station. Facilities include an onsite cocktail bar, plus continental breakfast is available for a surcharge. Check out prices and availability for Moxy London Stratford
The Westbridge Hotel
Beautiful 4-star hotel located within a Grade-II listed building that dates back to 18th century. The hotel is a 5 minute walk to Stratford Station and 10 minute walk to Westfield shopping mall. Facilities include gym, restaurant and a guest lounge. Check out prices and availability for Westbridge Hotel
The Gantry London, Curio Collection By Hilton
Brand new fancy hotel in the East Village with chic rooftop bar and three restaurants and lounges. Some rooms have views of the Olympic Park. Check out prices and availability for The Gantry London, Curio Collection By Hilton
Hotel Holiday Inn Express London Stratford
Budget hotel chain located just a short walk from the Olympic Stadium and the Westfield Stratford City shopping centre. The Great Room Restaurant serves hearty cooked breakfasts and there is also an on-site bar. Check out prices and availability for Holiday Inn Express London Stratford
---
Other east London blog posts
---
Did you enjoy our Things to do in Stratford London blog post? Let us know in the comments or by sharing it on social media. Follow us on Instagram!
---
Things to do in Stratford, London – add to Pinterest