This post may contain affiliate links to tours and hotels. These help us earn a small commission at no additional charge to you.
London has many cracking craft beer taprooms and some of the best breweries in the world. Better still, there are many London brewery tours and craft beer tastings to enjoy.
Try freshly brewed beer and food pairings or even make your own craft beer concoctions with help from skilled brewers, there are a lot of London brewery tours to suit all tastes (and budgets).
From a bevy of beer tastings along Bermondsey Beer Mile to one of the oldest London surviving breweries from the 16th century, here is our guide to the best brewery tours in London (2023):
Best Brewery Tours in London
1. Fullers Brewery Tour, Chiswick
Fullers Brewery in Chiswick, West London is one of London's most historic breweries, with brewing starting on the site from 1654.
Known around the world for their iconic 'London Pride', the Fuller's Brewery Tour is a unique way to go behind the scenes of the Griffin Brewery and understand more about the brewing process as well as see vast quantities of brewing vats old and new.
Better still, the Fuller's Brewery Tours culminate in a visit to their very own brewery bar, a treasure trove of Fuller's own beers and ales to try, as well as from other breweries.
We've done this London brewery tour at Fullers twice already – read about our visits here >
Fullers Brewery tour lasts 1 hour and 45 minutes, and prices start from £25pp including 30 minutes free pour (as at March 2023).
Click here to book a Fullers Brewery tour >
Address: Fullers Brewery Shop, Chiswick Lane S, London W4 2QB
---
YOU MIGHT LIKE: The best pubs and bars in Hammersmith >
---
2. Greenwich Meantime Brewery Tour
A relative 'newby' on the brewing scene, the Meantime Brewery in Greenwich first site opened in 2010, after originally being brewed in nearby Charlton.
Meantime Brewing is now one of the most established breweries in London and you'll see their beer being poured in most major London bars.
They have a couple of bases in Greenwich including their main brewery and taproom in North Greenwich where you can do a guided brewery tour and beer tasting.
You can enjoy a Meantime Brewery tour at their Tasting Room in North Greenwich at Blackwall Lane, which lasts 1.5 hours and enables you to sample most of Meantime's core craft beer range. The Meantime Brewery tour also includes 4 x ⅓ pint tastings.
Meantime Brewing Beer tours and tastings start from £25 per person as at March 2023.
Click here to book a Meantime Brewery tour >
Address: Meantime Brewery Tasting Room, Blackwall Lane, Lawrence Trading Estate, London, SE10 0AR
---
YOU MIGHT LIKE: Top things to do in Greenwich >
---
3. Bermondsey Beer Mile tour
Comprising almost 20 breweries and counting, the Bermondsey Beer Mile is likely London's best beer experience by quite some distance (by a…erm… mile).
From tiny taprooms to brand spanking new bars, and craft cideries to hipster hangouts, there is a Bermondsey Beer Mile brewery to suit everyone's tastes.
A good way to get to know the Bermondsey Beer Mile better is by doing a Bermondsey Beer Mile tour.
We recently did a Bermondsey Beer Mile tour with UK Brewery Tours – their Bermondsey Cheese, Meat and Beer tour was right up our street and a fun way to explore the Bermondsey Beer Mile, get insights into the brewing process plus meet with fellow beer enthusiasts or casual craft beer fans.
By the end of the tour, everyone was very chatty – maybe it had something to do with all the lovely beers we got to try along the way.
Click here to book your Bermondsey Beer Mile tour with UK Brewery Tours >
We've visited every brewery along the Bermondsey Beer Mile – read our Bermondsey Beer Mile guide here >
---
4. Camden Town Brewery Tour
One of the newest brewery taprooms in North London and the spiritual home of Hell's Lager (which you now see on tap in most of London's pubs), Camden Town Brewery offers brewery tours plus tasters in their taproom.
Their sleek beer hall (located in nearby Kentish Town) has over 20 different beers on tap plus a walk-in fridge and merchandise shop.
A big space with a huge bar (more corporate than quirky), Camden Town Brewery Beer Hall is a welcoming place and beer drinking space which caters for all group sizes and all tastes (given their sheer number of beers on tap) – it also has a small outdoor drinking area too, perfect for summer months.
Better still, Camden Town Brewery offer regular brewery tours which include beer tasting at source. (Camden) Hells yeah!
Click here to find out more about Camden Town London brewery tours >
Address: Camden Town Brewery Beer Hall, 55-59 Wilkin Street Mews, London NW5 3ED
---
YOU MIGHT LIKE: Things to do in Camden Town and the best Pubs in Camden guide
---
5. The Five Points London Brewery Tour & Taproom, Hackney
Five Points Brewery and taproom is a couple of minutes away from London Fields and Broadway Market on Mare Street.
A great set-up on the site where they brew all their beers, the Five Points Brewery beer garden (well, craft beer in a car park!) has a pop-up bar with a combination of their own Five Points range and guest beers on tap.
Five Points core range includes an extra pale ale (XPA), Pils and our favourite, a chocolatey coffee Railway Porter.
Five Points Brewery also offer their London: Craft Brewery Tour, with at least four tastings and a 1.5 tour of their east London brewery. Brewery tours at Five Points brewing start from £20 per person.
Click here to book a Five Points Brewery tour >
Address: The Five Points Brewery & Taproom, 61 Mare Street, London E8 4RG
---
YOU MIGHT LIKE: The best bars and breweries in Hackney Wick >
---
6. Bianca Road Brewery Tour, Bermondsey
One of the larger indoor drinking areas on the Bermondsey Beer Mile, Bianca Road Brew Co taproom feels primed for a party with one of the best set-ups along the Bermondsey Beer Mile. Bonus points too for Bianca Road Brew Co's wall posters and artwork.
Originally hailing from Peckham, Bianca Road Brew specialise in West Coast American style beers They have all the usual beery goodness like IPA, APA and lager but also some of the more interesting craft concoctions.
Bianca Road Brewery Tours start from £20 per person and include a guided tasting, four halves of Bianca Road Brewery beer.
Click here to book a Bianca Road London Brewery tour in Bermondsey >
Address: Bianca Road Brew Co, 83-84 Enid Street, London SE16 3RA
---
YOU MIGHT LIKE: The best brewery taprooms in London >
---
7. Blackhorse Beer Mile Brewery Tours, Blackhorse Road, Walthamstow
The Blackhorse Beer Mile 2023 runs between the Lockwood Industrial Estate (Wildcard Brewery and Hackney Brewery High Hill Taproom) and Uplands Business Park (Signature Brew, Hackney Brewery & High Hill Taproom, Big Penny Social, Beerblefish Brewing, Exale Brewing and now Pretty Decent Beer Co). Seven brewery heaven!
As at early 2023, The Blackhorse Beer Mile currently comprises seven breweries and taprooms (with more likely planned)! Plus if you visit all of the magnificent seven, you get to keep a special 'Blackhorse Beer Mile' pint glass – cheers to that!
There are a couple of London brewery tour operators that offer Blackhorse Beer Mile tours – UK Brewery Tours and Ale Hunters:
Click here to book a Blackhorse Beer Mile tour with UK Brewery Tours >
Click here to book a Blackhorse Beer Mile tour with Ale Hunters >
Read our guide to visiting all of the Blackhorse Beer Mile breweries here with pictures and an overview of each >
---
8. Anspach & Hobday Brewery – Croydon and Bermondsey tours
Underneath the arches, Anspach and Hobday is a compact taproom in the thick of the brewing vats, although most of their brewing is done at their new Croydon brewery.
What they lack in size at their Bermondsey Beer Mile is made up for by their super friendly staff and varied range (a mix of core and collaborations).
And their newer Croydon Anspach and Hobday brewery is a big and beautiful brewery beast to behold (try saying that after several stouts).
Anspach & Hobday offer London brewing tours at both their Bermondsey and Croydon breweries.
Click here to find out more details about their brewery tours >
Addresses:
Anspach & Hobday Bermondsey Brewery 118 Druid Street, SE1 2HH
Anspach & Hobday Croydon Brewery Unit 11, Valley Point, Industrial Estate, Beddington Farm Road, CR0 4WP

---
YOU MIGHT LIKE: The Leytonstone Beer Mile guide >
---
9. Pillars Brewery Tours, Walthamstow
Pillars Brewery have two venues across Walthamstow – their taproom on Uplands Business Park (in the vicinity of Walthamstow Village) and also their Untraditional Pub at Walthamstow Crate.
At their main brewery near Walthamstow Village, you can drink amongst Pillars brewing vats and you can also do a 2 hours Pillars Brewery Tour.
This London brewery tour at Pillars in Walthamstow includes tastings of 6 beers with accompanying food pairings plus a tour behind the scenes – talk about a classy craft beer brewery tour!
Pillars Brewery core taps range is generally their Pillars Pilsner (4.0% abv), their Rebel Helles Lager (4.8% abv) and our current favourite, the Untraditional Session IPL (4.5%).
Click here to book the Pillars Brewery brewery tour >
Address: Pillars Brewery, Unit 2 Ravenswood Industrial Estate, Shernhall Street, Walthamstow E17 9HQ
---
YOU MIGHT LIKE: The best Walthamstow pubs, bars and breweries >
---
10. Signature Brew Brewery Tour, Blackhorse Road
One of the bigger taprooms on the Walthamstow Beer Mile, we rate Signature Brew as one of our best taproom experiences in London (maybe because we're suckers for their Nightliner coffee porter).
Signature Brew especially excel at their live music gigs and partnerships (e.g. they recently announced a new collaboration with Rough Trade records in 2023).
The set-up here at Signature Brew is excellent with a recently opened bar out the front of the brewery complete with mezzanine sun terrace and kitchen on top.
Signature Brew also has a big beer garden out the front where you can drink amongst the brewing vats (the garden is also pooch friendly too). Signature Brew brewery tours cost £20 pp on selected Saturdays as at March 2023.
Clcik here to book an East London Brewery Tour at Signature Brew >
Address: Unit 15, Uplands Business Park, Blackhorse Lane, London E17 5QJ
---
11. Battersea Brewery
We love Battersea – there are so many things to do in Battersea especially since the riverside area was transformed and the Power Station revitalised.
This is no truer than the recent (ish) opening of Battersea Brewery. With ample indoor and outdoor seating, the brewery is located in the Arches Lane area.
The sheer number of beers on tap at any one time at Battersea Brewery is a delight and indoors, you can sit amongst the huge brewery vats.
As well as tasting beers, you can take a tour of Battersea Brewery and accompanying a tasting flight with a cheese toastie starting at £25 per person (by request only).
Click here to find out more Battersea Brewery London tours >
Address: Battersea Brewery, 12 – 14 Arches Lane, Battersea Power Station, SW11 8AB
---
12. Hawkes Cidery & Taproom (temporarily closed as at March 2023)
One of the coolest looking bars on the Bermondsey Beer Mile, this taproom has bags of character and style – plus damn fine cider!
With well stocked fridges (which include beers in case you aren't a cider fan) and a huge seating area, there are often specials to be had here, as well as a pizza menu and tours of the brewery.
Please note as at March 2023, the Hawkes Cider London brewery tours are currently suspended.
Address: Hawkes Cidery & Taproom 86-92 Druid Street, Bermondsey, SE1 2HQ
---
13. Kraft Dalston
We visited the Kraft Dalston brewery on opening night and were blown away by its interiors and delicious German style beer range.
Onsite at Kraft Dalston, you'll discover Seoul in a Bottle Korean restaurant (their Korean street food is spot on), plus you can take a behind the scenes brewery tour. Prices start at £35 per person (as of March 2023).
Click here to book a private Kraft Dalston London Brewery Tour >
Address: Kraft Dalston Bar & Restaurant, 130a Kingsland High Street, London E8 2LQ
Kraft Brewery also run the bar at Mercato Mayfair – read about the best street food markets in London >
---
14. Small Beer Brewery Tour
Small beer, low alcohol, big taste!
Another Bermondsey brewery, enjoy a tasting tour at Small Beer and discover how they make their low ABV beers.
The Small Beer brewery tour in south London lasts for around an hour and includes a welcome drink as well as four tasters along the way. Brewery tours at Small Beer Co start from £15 per person as at March 2023.
Click here to book your Small Beer London Brewery Tour >
Address: Small Beer Brewing, 70-72 Verney Road, London SE16 3DH
London Travel Planning Facebook Group by CK Travels
Need help with your London travel itinerary or have any questions about your upcoming trip? Join our brand new online community! Click here to join our London Travel Planning and Tips Facebook group
15. Brixton Brewery Tours
You may have heard of the Bermondsey Beer Mile and maybe even the Blackhorse Beer Mile or Leytonstone Beer Mile, but how about the Brixton Beer Trail?
Consisting of 6 breweries, the Brixton Beer Trail is well served by Stockwell and Brixton London Underground stations and is a relatively new addition to the London craft beer and brewery scene.
The 6 breweries, bars and taprooms along the Brixton Beer Trail are Affinity The Grosvenor, London Beer Lab, Ghost Whale Brixton, Dogs Grandad Brewery, Friendship Adventure Brewery and Craft Metropolis Brixton.
Click here to book a guided Brixton craft beer and brewery tour here >
---
YOU MIGHT LIKE: Guide to the best things to do in Brixton >
---
16. BBNO
Located smack bang between the Greenwich Peninsula and Cutty Sark, Brew By Numbers Morden Wharf Brewery is easily one of the best London's riverside pubs and taprooms – a serious craft beer brew with a view!
Similar in design (minimalist) to their Bermondsey Beer Mile taprooms in an industrialist setting, BBNO's south east London taproom not only has an incredible range on tap (try their traditional and rich BBNO Porter – 6.4% abv; oof!) but also has an amazing riverside setting, boasting views of the River Thames.
BBNO offer London brewery tours at their Morden Wharf / Greenwich brewery site – however their brewery tours are held at random dates, not weekly etc.
Click here to find out more about BBNO's brewery tours >
Address: Brew By Numbers Morden Wharf Brewery, Morden Wharf Road, London SE10 0NU
---
17. Brixton London Beer Lab
Ever fancied making your own beer? If not, seriously why not? The London Beer Lab is a Brixton microbrewery that makes your hop-infused dreams come true, allowing you to concoct your very own craft beer, following 5 different beer recipes.
Group workshops or individual brewing sessions and beer tastings are available at Beer Lab London – so instead of just beer tasting in London, why not make your own craft beer concoction!
Click here to book a brewing session at Beer Lab London >
Address: Brixton London Beer Lab, Arch 41, Railway Arches, Nursery Road, London SW9 8BP
---
18. Sambrook's Brewery Heritage Tours, Wandsworth
A wonderful, Wandsworth taproom, Sambrook's Brewery tap in the Ram Quarter is a nice mix of new taproom fixtures surrounded by history and heritage of Sambrook's brewing site, the oldest continually brewing site in the country (since 1533!) and London's oldest independent brewery.
The set-up at Sambrook's Brewery tap is really well done and what we loved about our Sambrook's Brewery experience was the friendly bar staff, the tasting flights and the industrial interiors.
Sambrook's Brewery offers Heritage tours costing £15pp which start with a tutored tasting and followed by a tour of the heritage centre. Sambrooks Brewery tours last around 60 minutes and end with a free pint!
Click here to book a Sambrooks brewery tour >
Address: Sambrook's Brewery, 1 Bellwether Lane, London SW18 1UD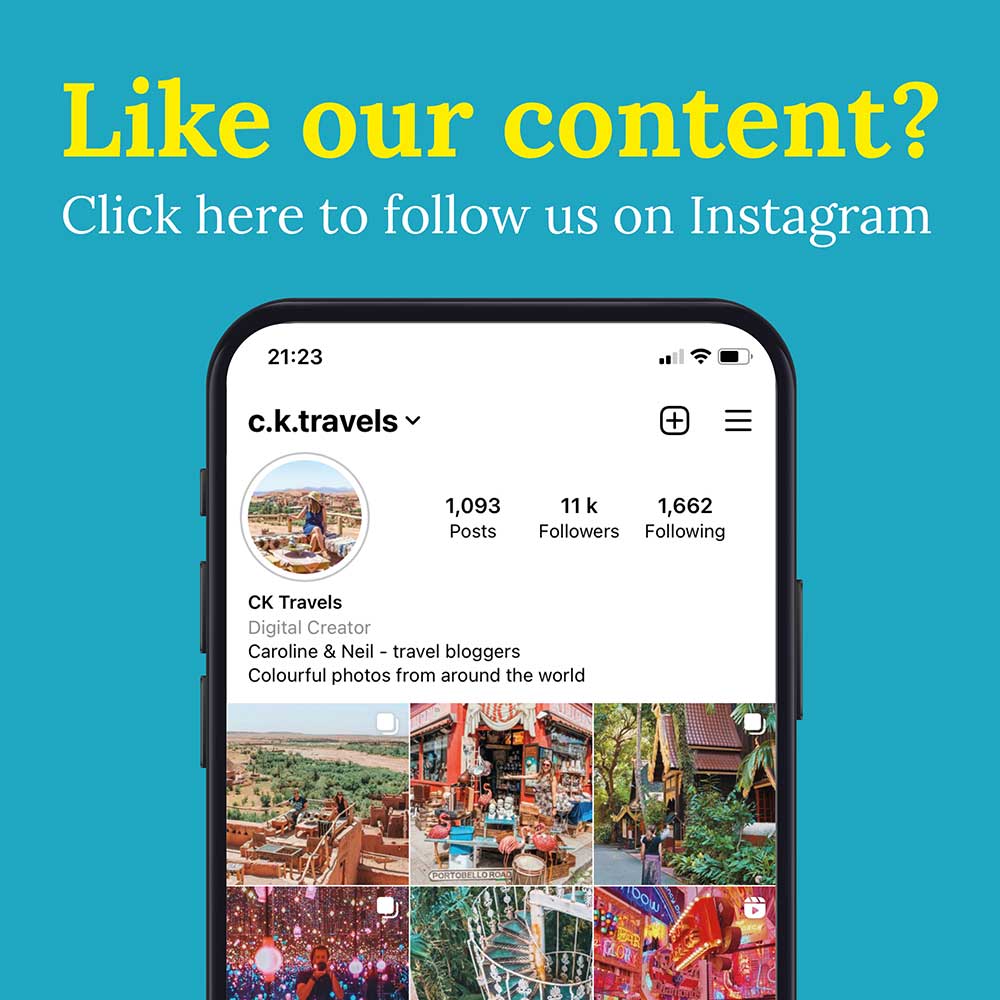 ---
19. Four Pure Brewery Tour in Bermondsey
Our final 'best London Brewery tour' is Fourpure Brewery in Bermondsey.
Probably our favourite overall taproom experience on the Bermondsey Beer Mile in terms of the venue itself is Fourpure. Whilst less 'personal' than other taprooms on the Beer Mile (due to its huge size and massive throughflow of drinkers), this is a 'new' Fourpure Brewery taproom, opened in summer 2019.
You could easily spend all day in Fourpure's taproom, with a light and bright modern interior decor, good food offerings, massive TVs (and also a gift-shop!).
Fourpure offer a weekly brewery tour and tasting in south London every Saturday for £25 per person, lasting 1.5 hours and accompanied with a tasting flight.
Click here to book a Four Pure Brewery Tour >
Address: Fourpure Brewing Co. Basecamp Bermondsey Trading Estate, 22 Rotherhithe New Road, SE16 3LL
---
20. Borough Market Craft Beer Tour
We love Borough Market – there is no better way to spend a few hours than exploring all the food stalls, sampling dishes from all over the world.
That said, whilst most go for the food experience, Borough Market has plenty of beery history to explore.
UK Brewery Tours offer a dedicated Borough Market Craft Beer private tour that explores the brewing history of Borough Market before heading along to more breweries along the Bermondsey Beer Mile. Hops and history are always a good combination we find!
Click here to book a Borough Market Craft beer tour >
YOU MIGHT LIKE: The best pubs near Borough Market >
---
Finally – one London brewery tour to totally avoid:
London Fields Brewery
We hate to name and shame but this was without doubt the worst London brewery tour we ever undertook and the experience stills maddens us to this day.
The first time we turned up, the London Fields Brewery was closed without any announcement so we had a totally wasted trip to east London.
When they bothered to open up next time, the London Fields Brewery Tour was a total sham – you literally went into one room (there was no brewing) and see nothing.
The staff member admitted she was so disinterested and hungover that if we wanted to know about the history of brewing at London Fields, we were best to Google it. You cannot make this up!
We were then given a couple of jugs of beers to share in the bar amongst about 8 of us – the whole debacle was less than an hour.
Breweries definitely need our support more than ever but this was an absolute shocking tour.
---
Check out our other London blog posts
---
Did you enjoy our best Brewery Tours in London blog post? Let us know in the comments or by sharing it on social media. You can follow CK Travels on Instagram, TikTok and YouTube!