This post may contain affiliate links to tours and hotels. These help us earn a small commission at no additional charge to you.
Hanging out in Hackney Wick is a happy way to spend an afternoon in vibrant East London. Once an enclave of industry with no real appeal, Hackney Wick now has a hipster vibe (but in a good way). Canalside culture, awesome apartment spaces, plenty of waterfront bars and restaurants combined with some of London's best street art should make this high on your London hit-list. Here is our guide to Hackney Wick's highlights:
14 things to do in Hackney Wick:
1. Hackney Wick street art
Lots of studio space to rent around here at affordable prices encourages an abundance of street art – from big-ass murals to more urban graffiti, it is hard not to be snap happy when walking around the back streets of Hackney Wick. Even all the apartment buildings that are currently being constructed have hoardings that are artworked by local artists.
A particular shout out to the legendary 'Shithouse to Penthouse' artwork, the former Lord Napier pub, now derelict with every external square inch covered in artwork or fly-posters.
---
2. Howling Hops Brewery and Tank Bar
'Tank' you very much for this brewery – one of our favourite London taprooms. Although there are quite a few now, this was the first UK brewpub to sell beer to punters straight from the huge tanks, proudly on display on the bar – we'd recommend their house IPA (6.9%) and Howling Pils.
The set-up here is fantastic – not only only is there a huge array of beers (the price is dictated by the strength of your beer), but the staff are very knowledgeable and friendly and the taproom itself is welcoming. With such a diverse mix of drinkers – from business lunches to book groups, it has a homely vibe (plus a beer garden outside in the summer months). Colombian street food specialists Maize Blaze do a kitchen take over and we totally recommend their Colombian marching box (pulled chicken in Colombian sauce, chorizo, sautéed potatoes, sweet fried plantain, garlic rice, slow-cooked red beans, guacamole and balsamic red cabbage).
---
YOU MIGHT LIKE – Best bars and breweries in Hackney Wick
---
3. Canal walks
Half of the fun getting to Hackney Wick is actually getting here – if you aren't arriving by the London Overground, you'll likely be arriving via one of the many canal towpaths in the area. Home to hundreds of houseboats and barges, there is very much a canalside community here with several canal boat based businesses including a barbers, bakery and lots of floating bars (the most prominent is Barge East – see further below for more info).
Most locals use the canal paths for jogging, cycling and walking – you'll also see lots of dogs being walked along the tow-path (and the occasional cat – no joke!). It can get incredibly busy in the summer months so watch out for the odd mad cyclist intent (lycra always seems to bring on the lunacy).
---
4. CRATE Brewery & Pizzeria
Housed in a former print works that produced everything from porn to counterfeit notes (so we are told – if those walls could talk!), Crate opened in 2012 just in time for the London Olympics. Whilst the interior is minimal in style (used reclaimed materials from the original printworks), the beer selection is epic and the in-house pizzeria does a roaring trade.
What raises 'the bar' here (pun intended) is Craft's amazing canalside location with a beer garden looking directly onto the water. Nothing beats sitting down here with a pint (or several – their best beverages are their single-hop IPAs) watching the world go by, as joggers, cyclists and barges stream on by the other side.
---
YOU MIGHT LIKE – Bermondsey Beer Mile in London – the ultimate guide
---
5. Here East
Originally a cultural campus that came about in conjunction with the 2012 London Olympic games, this is home to many businesses and tech companies. But for us, it is all about the food and drink options at Here East, with several bars and restaurants overlooking the canal, offering alfresco dining and boozing.
Our personal favourite has to be Breakfast Club – although it is a chain, each of their outlets has a sense of character and the staff are always friendly. Plus, did we mention the food? This is hearty (dirty, in a good way!) fare in a retro setting – we had a Mexican Benedict (a spicy twist on a breakfast favourite and fried chicken and waffles. We'd also say the portions are huge so best to arrive on an empty stomach or after a long canalside walk.
A shout out too to Randy's Wings (American style wing's with an awesome array of sauces), plus Four Quarters, an old school bar bedecked with a bounty of retro video games and a wide array of craft beers on tap.
---
YOU MIGHT LIKE – Top things to do in East London
---
6. Barge East
An honorable mention to Barge East – as you'd expect from the name, this is literally a massive moored barge that has an awesome alfresco deck with unspoilt views of the canal and twinkling fairy lights at sunset. Opened in 2018, the barge itself is over 100 years old and has been lovingly restored, offering various local brews (coffee and beer!) and spirits.
---
Check out our guide to the best restaurants in Hackney Wick >
---
7. Pearl Hackney Wick
Pearl in Hackney Wick is the jewel in the crown (see what we did there?!) of the local dining scene here, popular with the brunch and lunch set. The outdoor area catches the morning light and sits below the huge Hackney Wick sign (how Hollywood!). Located in a former industrial warehouse, Pearl's interiors are a veritable mix of vintage stylings acting as a nice accompaniment to their cocktails – definitely a polished Pearl.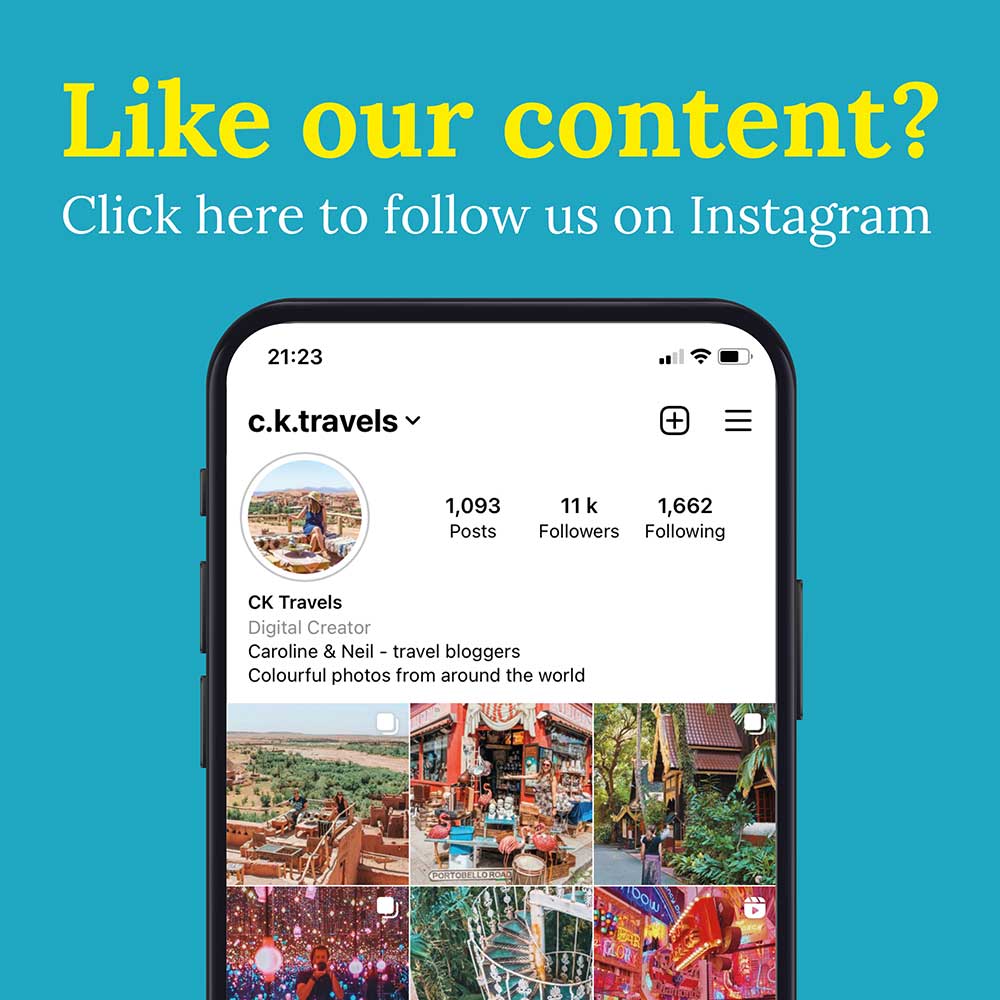 8. Beer Merchant's Tap
The Beer Merchant's Tap has a great selection of beers on tap and their chilled fridges were well stocked, lining most walls and also handily grouped into sections (we were very happy to see a dedicated dark beer section). As well as sitting inside, there is a huge outdoor beer patio with ample picnic and boozing space.
---
YOU MIGHT LIKE: Christmas events in London 2022 guide
---
9. Old Street Brewery
East London favourite Old Street Brewery has a brilliant Bethnal Green location and as of this year (2022), they've now also opened a second outpost with an outdoor beer garden in Hackney Wick. It is easy to find as they've done an incredible paint job on the outside of the building meaning you won't miss it from White Post Lane (it is also right next door to Howling Hops). Grab a pint of Infinite Bliss or a half of hazy Hypotenjuice IPA. 
---
YOU MIGHT LIKE: UK Brewery Tours run guided beer tasting tours to four Hackney Wick brewery taprooms. Check out their tour here >
---
10. Hackney Bridge Courtyard
In the shadow of Olympic Park and next door to HereEast, Hackney Bridge Yard is the latest hip hang-out in the area, nestled on the banks of the canal and home to various coffee shops, independent studios and an array of artisan goodness.
During the spring and autumn months, the courtyard is also transformed into a beer garden with various street food stalls dotted around the periphery, operating every Wednesday to Sunday.
---
YOU MIGHT LIKE: Things to do in Bethnal Green, London
---
11. The Lot
Hackney Wick mainstay HWK have opened a new outdoor courtyard for 2021, entitled 'The Lot', after trialling the concept in previous years. Promising live music and DJ sets from up and coming artists, the open air terrace also has covering for half the area making a good venue for all weathers – craft beer is on tap and an outdoor BBQ restaurant makes for a promising summer's evening in the Wick.
---
12. Maker's Market at White Post Lane
Just across the road from Hackney Wick station, this East London Maker's Market has several stalls and tables that change frequently, promising unique gifts from independent crafters and sellers. Whilst not as big as some other markets, it is a nice addition to Hackney Wick and makes a welcome change from just the breweries. That said, on the day we visited, there was also a rather welcoming outdoor bar at the entrance with a variety of East London lagers on tap – beer and browsing, now that is the way to spend a sunny day.
---
13. Skeeters Axe Throwing – White Post Lane
Channel your inner lumberjack. Possibly not recommended after visiting one of the nearby Hackney Wick breweries, Skeeters Axe Throwing is a unique concept to hit the capital. Having opened in 2020, Skeeters have continually added to their offering and is popular with both the weekend crowds as well as office parties or team-building (well, you probably would have to trust a colleague with an axe).
Housed on the Hamlet Industrial Estate, you can also grab food and drink from the neighbouring alfresco patio, or just hop over the road to Howling Hops. Axe throwing sessions start from as little as £10pp if you are willing to risk arriving without a booking.
---
14. Colour Factory
Although a view of an industrial carpark might not be the most enticing in Hackney Wick, the Colour Factory is an impressive indoor music and events venue during non Covid times, often bursting at the seams on a Saturday night (very popular and one of the 'original' Wick venues).
At the moment, an outdoor beer garden with food available from a variety of nearby food trucks is a superb way to whilst away an afternoon at the Colour Factory, before you walk across the carpark to one of several venues, like Howling Hops, Craft Brewery or the Old Street Brewery. In fact, this must be the hippest London car-park since the Levels in Peckham!
---
Close to Hackney Wick
Whilst in the area, you can also visit the former London Olympic Park, with lots of riverside walks – it is home to the iconic ArcelorMittal Orbit, the UK's tallest sculpture (bright red so you can't miss it), and now a helter-skelter for all the family to enjoy. The panoramic views at the apex are enjoyable but nothing special to some of the viewing platforms you can find in central London. Read more in our Queen Elizabeth Olympic Park in London guide >
If retail is more your thing, one of the largest shopping centres in the UK, Westfield Stratford can be found here (250 stores and counting, with a bounty of bars and restaurants to choose from). Check out our guide to Stratford >
There is also a whole heap of enjoyable walks in this area too along the River Lea and in nearby Hackney Marshes. A little further away, you'll find Victoria Park, one of London's largest and most beautiful parks, complete with a boating lake, Chinese pagoda and pubs literally in the park. We'd also recommend the Sunday food and farmer's market in Victoria Park – one of our favourite alfresco food markets in London and a lot less busy than the likes of Borough Market or Spitalfields Market. Mmm, we are making ourselves hungry now so it is time to finish the blog and go eat.
Check out our guide to Victoria Park Village and park >
Hackney Wick Station
Unless you are walking there, Hackney Wick is best reached by getting the TFL London Overground to Hackney Wick Station. Like much of the area, the Hackney Wick station has been modernised and transformed over recent years, redesigned by an award-winning architecture company in 2018, and featuring a rather cool underpass which has a hexagon glass wall. As you exit Hackney Wick station, you'll also glimpse all the awesome street art that the Wick has become renowned for.
More London blog posts
Did you enjoy our things to do in Hackney Wick blog post? Let us know in the comments or by sharing the blog on social media. Follow us on Instagramand YouTube!
---
Things to do in Hackney Wick – add to Pinterest!