This post may contain affiliate links to tours and hotels. These help us earn a small commission at no additional charge to you.
East London's most epic enclave of best bars, hip hang outs and outdoor courtyards has to be Hackney Wick, an industrial neighbourhood along the banks of the canal, packed full of street-art, pop-ups and waterside watering holes.
Given the recent Covid-19 pandemic and the preference for outdoor space, Hackney Wick has become increasingly popular this year and to accommodate this, several new bars and brewery taprooms have opened up in 2022.
Here is our guide to all the best bars and breweries to visit in Hackney Wick, East London
---
Hackney Wick bars and breweries
1. Howling Hops
Our very first foray into the Hackney Wick brewery scene and part of the reason we go back so often, Howling Hops has to be one of our favourite London taprooms.
Although there is a lot of competition in Hackney Wick now (there are another four or five bars and breweries with within spitting distance of Howling Hops), this is still one of the best brewpubs about, selling beer to thirsty punters straight from the huge tanks behind the bar, very much the centrepiece of the taproom. They also have a small outdoor beer garden – perfect for summer day drinking.
Our top tipple is their house IPA (6.9% – nice!) – pair this with the amazing Sri Lankan curries and parathas from their in-house street food kiosk Kottu House.
Address: Unit 9A Queen's Yard, White Post Ln, Hackney Wick, London E9 5EN
---
2. Crate Brewery and Pizzeria
With a riverside beer garden and great views of the ever changing street art on the Hackney Wick canal, Crate Brewery has real character.
Set up in a old print works that used to produce everything from fake bank notes to jazz mags, this was one of the first breweries to open in the area, setting up shop in 2012, just in time for the London Olympics at nearby Queen Elizabeth Olympic Park.
For us, Crate Brewery's interior is so-so but what makes this place so special is the outdoor setting and beer garden (just try not to fall into the canal), plus the pizzas here are epic. Tip – the toilets upstairs are so much nicer!
Crate is also hugely popular with cyclists and walkers, as most roads and paths around Hackney Wick seem to converge here from the Capital Ring trail, so do try and arrive early if you want to bag a coveted canalside spot.
Address: Unit 7 Queen's Yard, Hackney Wick, London E9 5EN
---
YOU MIGHT LIKE: Bermondsey Beer Mile –ultimate guide with map
---
3. Barge East
Credit where credit is due – Barge East are a bastion of the Hackney Wick drinking scene, continually investing in and evolving their set-up, with new additions and beer gardens constantly popping up around their near 100 year old vessel.
As the Barge East name suggests, this is a massive moored barge that attracts hundreds, with several areas available to eat and dine both aboard on the alfresco deck as well as on the banks of the canal.
Address: River Lee, Sweetwater Mooring, White Post Lane, Hackney Wick, London E9 5EN
---
Check out our guide to the best restaurants in Hackney Wick >
---
4. Number 90 Bar
The burgers at Number 90 Bar are probably the best burgers and pub type grub we've had in Hackney Wick. Combine this with a canalside terrace and oodles of offers like 2 for 1 cocktails on a Wednesday or 2 for 1 burgers on Thursday nights and you can see why this is one of the areas most popular joints (we'd recommend you book in advance, especially if you want an outside terrace table in the summer months).
The interior feels like a Manhattan style loft set-up with a massive bar and various nooks and crannies to explore (the toilets are located upstairs, so you also get a cool birds eye view from the balcony).
The exterior of Number 90 Bar is adorned with street art synonymous with Hackney Wick and these are some of the most impressive murals in the whole Wick. In-keeping with the arty affair, you'll find the Number 90 Gallery inside, a small collection of local artists and exhibitions that change regularly.
Address: 90 Wallis Rd, London E9 5LN
---
5. Beer Merchant's Tap
A cross between a craft beer shop, trendy warehouse bar with a nice little outdoor beer garden thrown into the mix (with a huge pink Delirium elephant!), The Beer Merchant's Tap has a huge variety of beers on tap and in their chilled fridges (and we mean HUGE). They even have dedicated beer fridge types like one chiller just dedicated to dark beers!
As well as ample indoor space, there is a small outdoor beer patio (often with a street food van) meaning you could happily spend a whole afternoon or evening here.
Address: 99 Wallis Road, Hackney Wick, London E9 5LN
---
6. Lord Napier Star
The Lord Napier Star has finally returned to the Wick! Located in the iconic, local building recently known as 'Shithouse to Penthouse', the Lord Napier Star has been lovingly restored and reopened after years of neglect. It is now a hip and hoppy hang-out, with two floors of beautiful bar space and a stunning rooftop garden overlooking East London.
Opened in Summer 2021 and the latest addition to the Star Bars' portfolio, the Lord Napier Star is a nice neighbourhood spot with the added bonus that the kitchen is currently run by KraPow, one of London's top and most tasty Thai street food vendors. We visited early one Saturday afternoon and it was great to see such a vibrant and busy new pub rise like a phoenix after years of closure.
There is a good range of local and more mainstream craft beers on tap or in bottles including local East London favourite Five Points Brewery.
As it was a sunny day, we grabbed a table on the upstairs rooftop deck (360 degree views of the local area and an excellent way to see the street art from up high) and tried several different Thai / inspired dishes including the eponymous krapow (spicy minced pork – as good as we tried in Bangkok), drunken noodles and a krapow burger with Thai fries (one of the best burgers we've ever tried).
A welcome addition to the Hackney Wick scene, the Lord Napier is a friendly place we will likely return to time and time again, to work our way through the various local lagers and amazing Thai street-food.
Address: 25 White Post Lane, London E9 5EN
---
7. Two More Years
Boasting possibly the best and most unobstructed views of the waterside in Hackney Wick (and Queen Elizabeth Olympic Park), Two More Years is one of the newest bars to open in the area, launching in Summer 2021 in the old Stour Space, with a 'sustainable' focus.
We visited on a sunny, Saturday afternoon and were lucky enough to bag a coveted spot on the floating dock / beer garden outside. Hackney Wick was in full swing and we got to witness numerous party boats and disco dinghies as we supped our craft beers on the pontoon (it can get a little choppy when a larger vessel goes past – all part of the fun).
We particularly enjoyed Two More Years not only because of the fun and convivial atmosphere but because it has an incredible beer range, including many local breweries on tap and not just the usual commercial craft giants. For instance, we tried a tangy AF tzatziki sour beer from South London based brewery Orbit. Indoors, there is a cavernous indoor bar and huge upstairs event space (but hey, it is all about the waterside deck for us).
Address: 7 Roach Road, Fish Island, E3 2PA
---
8. Old Street Brewery
Bethnal Green favourite 'Old Street Brewery' (given the name, we're presuming they've moved before) now has a second hangout at Hackney Wick, adjacent to Howling Hops Tank Bar. Boasting Infinite Bliss (well, a pint of), it is hard to miss this car park beer garden as they've done a fantastic job with street art painted on the outdoor of the nearby building – you can't miss it.
Address: Unit 1 Queen's Yard, Hackney Wick, London E9 5EN
---
YOU MIGHT LIKE: UK Brewery Tours run guided tours to four Hackney Wick brewery taprooms. Check out their tour here >
---
9. Here East bars and restaurants
Here, Here! Once a campus and media centre (built at the same time as the 2012 London Olympic game set-up), this is now home to several tech businesses and studios (in both the TV and yoga sense). However, head to the front of HereEast by the canal and you'll be greeted by green lawns full of people drinking beer, or sitting on one of the many terraces or outdoor beer gardens.
There are several bars and restaurants to choose from all next door to each other so you should be able to find something for everyone if you are in a group, to satisfy even the fussiest eater (or drinker).
Our favourites include The Breakfast Club (brunch classics in a retro setting), Four Quarters (vintage arcade and gaming machines with a bountiful beer of craft goodness) and Randy's Wings (finger licking good chicken wings that would put the colonel to shame).
Address: Queen Elizabeth Olympic Park, 14 E Bay Lane, Hackney Wick, London E15 2GW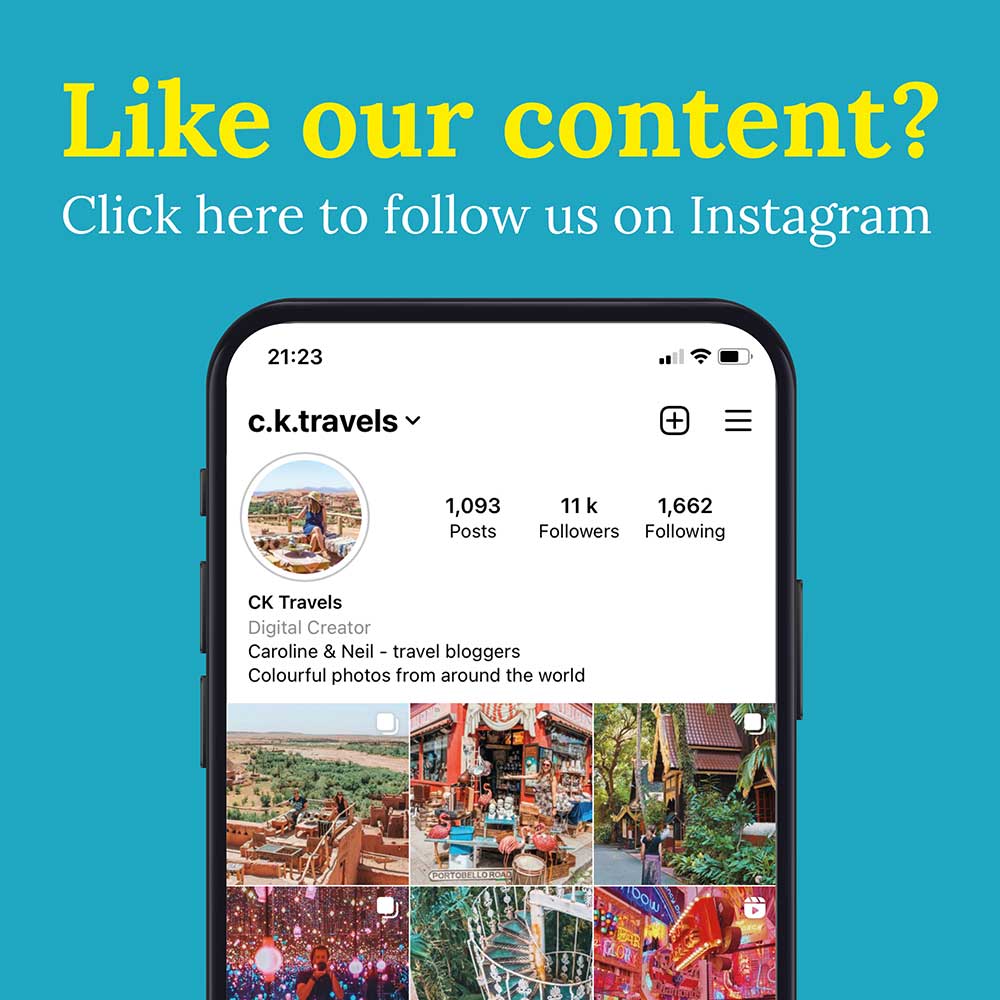 10. The Hangar Bar at Hackney Bridge Kitchens
Next door to HereEast and a short sprint from Olympic Stadium, this outdoor courtyard is the latest hip hang-out in the area, nestled on the banks of the River Lee. It is relatively new with many spots still to be rented (it opened in spring 2021), and during the day it is home to various offices, co-working spaces and a couple of coffee shops and independent retailers.
Inside is The Hangar bar, plus a large mezzanine and seating area with several permanent street food kiosks serving a range of cuisine such as Japanese gyozas, vegan Vietnamese, South Indian, Filipino barbecue and more. On a weekday (Monday to Friday) from 3pm-7pm, Hangar Bar has a 2 for 1 drink offer on house beers, wine, single spirits and selected cocktails.
For the best spot, grab a space on the bright yellow balcony (the terrace) that overlooks the canal and neighbouring waterside Hackney Wick bars.
Address: Units 1-28 Echo Building, E Bay Lane, London E15 2SJ
---
YOU MIGHT LIKE: The best pubs, bars and brewery taprooms in Leytonstone and Leyton >
---
11. The Lot
Think you've done 'the lot'? You possibly haven't as Hackney Wick's HWK has opened a new outdoor courtyard for 2021, entitled 'The Lot', after trialling other outdoor set-ups and sound systems in previous years. Hosting DJ sets, live performances and music events, the alfresco terrace also has a huge bar and BBQ kitchen set-up. Handily, it is also the closest bar to Hackney Wick station if you fancy a late night drink before catching the train home.
Address: 29/31 White Post Lane, Hackney Wick, London E9 5EN
---
12. Rule Zero
Bringing a mix of board games and beer, Rule Zero is a Hackney Wick hang-out where you can eat, drink and (role) play 'til your heart's content. The first rule of Rule Zero is to have fun and with a top floor dedicated to table gaming (from Scrabble to Snakes and Ladders), it isn't hard to be 'won' over.
There is also Sub Zero, a basement bar and club which plays host to live events such as comedy nights, jazz and film screenings. The bars are fully stocked, from cocktails to craft beer and food is also available, including vegan options.
Best of all, Rule Zero has cityscape views of nearby Queen Elizabeth Olympic Park so you'll feel like a true contender no matter what game or drink you enjoy.
Address: 4a Roach Road, Fish Island, London E3 2PA
---
13. Colour Factory
The Colour Factory is a legendary music and events venue that is always one of the most loved local hangouts in Hackney Wick. As well as an indoor space, there is an alfresco beer garden in the daytime, with four street food vendor options offering burgers, vegan fried chicken, vegan hog roast and Greek wraps,
When first arriving, the Colour Factory is quite a good place to start your beer crawl from Hackney Wick Station, starting here then literally circling the car park, where you'll find Crate Brewery, Howling Hops Tank Bar and Old Street Brewery all within 30 seconds walk.
Address: Unit 8a, Queens Yard, Hackney Wick, E9 5EN.
---
14. Unit 1
After throwing axes next door at Skeeters Axe Throwing, take off the edge with a cheeky craft beer at Unit 1 on the Hamlet Estate. With a colourful exterior and making good use of shipping containers and picnic benches, this alfresco bar has a huge outdoor deck and street food menu as well as live music on selected nights – beery goodness comes from nearby East London brewery, the E1 brew company.
---
15. Pearl Hackney Wick
Pearl in Hackney Wick is an absolute 'gem' (sorry / not sorry!) of the food and drink scene, popular with the brunch and lunch set. You know you've arrived (and so easy to find) as a huge 'Hackney Wick' sign greets you, high on the roof-top of a neighbouring apartment building.
Like Crate Brewery, Pearl is housed in a former industrial warehouse, and has retro interiors. Word has it that Pearl also does the best cocktails in Hackney Wick. Like any good Pearl, make sure you polish one off on your next trip to the Wick.
Address: East Wing Oslo House, 11 Prince Edward Rd, Hackney Wick, London E9 5LX
---
16. White Post
Situated on the banks of the River Lee, The White Post is a coffee shop by day and a bar / arts and event space by night. This casual affair has an excellent outdoor patio directly overlooking the water, making a perfect spot for people watching.
Feeling hungry? The popular dish at the White Post specialises in an epic range of Pieminster pies (Blue Moo anyone) with lashings of mash, gravy and mushy peas (vegan options are also available). We also like the fact they have a nice of local craft beer on tap, courtesy of Hackney Brewery (we tried the Unicorn IPA – alas it wasn't rainbow coloured).
Next door to the White Post, you find a retro second hand clothing store and various art spaces – and if you approach The White Post from Hackney Wick Tube, you might recognise that the alleyway entrance covered in street art doubled for New York in the recent Wonder Woman 2 / 1984 movie.
Address: 92 White Post Lane, London E9 5EN.
---
Did you enjoy our Hackney Wick Bars and breweries blog post? Let us know in the comments or by sharing the blog on social media. Follow us on Instagram and YouTube!
---
Other London posts you might like