This post may contain affiliate links to tours and hotels. These help us earn a small commission at no additional charge to you.
Fancy a pint in a Camden pub? With canalside bars, historic boozers and lots of live music venues, there are many Camden pubs to raise a glass in (or three).
Camden is renowned for its nightlife and the Camden pub and club scene knows no bounds (plus very good craft beer).
From gastropubs to good old British boozers, brewery bars to traditional taverns, here is our guide to the best pubs in Camden, north London:
Like Camden pubs? Read our guide to all the things to do in Camden, London >
Best Camden Pubs Map, London
Best Pubs in Camden, London
1. The Hawley Arms
A cosy Camden pub located just across the road from Camden Lock (and also the pub Amy Winehouse used to work at as a young girl), the Hawley Arms is easily one of Camden's best pubs, and very popular with the locals.
Ttucked down a side-street right next to the famous Camden railway bridge sign, The Hawley Arms is a gem of a boozer, with fireside arm chairs, snug sofas and hearty pub fare.
Upstairs, they have a focus on live gigs and bands. The music theme is continued with the various hall of fame pictures on the wall. Outside, there is a little beer garden (with heaters).
Saved from development recently after a lengthy battle with property developers, the Hawley Arms is one of Camden's best bars and a great pub to pop into if you're visiting Camden Stables Market.
Address: The Hawley Arms pub, 2 Castlehaven Road, Camden, London NW1 8QU
---
YOU MIGHT LIKE: The best pubs on the river in London >
---
2. The Powerhaus / Camden Dingwalls Pub
A well established live music venue and canalside pub located right on the canal in Camden Market, The Powerhaus is also one of the best rooftop pubs in Camden with panoramic views overlooking the water and nearby street food market.
Opened in the 1970s as the flagship entertainment venue for Camden Lock, the Powerhaus has seen many changes over the years, including its recent name change as for years, it was known as Camden Dingwalls.
From craft beers to cocktails in the sun, you can go far wrong with an outdoor session or live gig at the Powerhaus (although we'll always call it Dingwalls!).
Just across from The Powerhaus, their sister Camden pub Lock 17 also has a nice outdoor rooftop section overlooking the hustle and bustle of Camden Market, and hosts regular comedy nights and intimate gigs.
Address: The Powerhaus / Lock 17, East Yard, 11 Camden Lock Place, London NW1 8AL
---
YOU MIGHT LIKE: Best pubs in Hammersmith guide >
---
3. BrewDog Camden
Now a massive global brewery, the Camden branch of this 'punk' (their words; jeeeez) craft beer hangout was London's first BrewDog pub.
Drink selections at BrewDog Camden pub change regularly and you can see what is on offer by looking at the massive cinema style menu board behind the bar.
Jet Black Heart, a 4.7% ABV milk stout is highly recommended – they often have a nitro version of Jet Black Heart too.
Prices at BrewDog Camden can be a little more expensive than other Camden pubs incidentally. We like BrewDog Camden's range and design – shame some of their recent antics have made BrewDog such a toxic pub chain.
Note that the other Camden BrewDog bar The Camden Draft House recently closed down (as at 2023) as BrewDog are currently downsizing their London pub portfolio (including their Brixton branch).
Address: BrewDog Camden, 13 Bayham Street, Camden, London NW1 0ND
---
Visit the world's biggest BrewDog pub in Waterloo >
---
4. Werewolf Beer, Camden
Definitely one of the more unique (and slightly spooky) Camden pub breweries we've been to – Werewolf Beer strives to brew American style beer in the railway arches near Camden Town overground station.
Billed as 'An American Brewery in London' (nice), Werewolf Beer opened its taproom doors in April 2022.
You know you are for quite the experience as you first approach Werewolf's Camden taproom – a ghostly ghoul mannequin points you into Werewolf's Beer freaky but fun brewery beer garden chock full of scary spooky ghost-train style props (apparently from a genuine 1950s ghost-train; cool!).
As well as brewing their own beer on site (think quirky drops like their pumpkin 'hell-o-ween' pale or Psychobilly APA), there are other scary and werewolf related props and paraphernalia inside as well as a retro jukebox – bet it plays the 'Killing Moon' by Echo and the Bunnymen!
As at 2023, the Werewolf Beer taproom is open Friday through Sundays on Randolph Street – just look for the demonic ghoul outside!
Address: Arch 87 Randolph Street, London NW1 0SR
---
YOU MIGHT LIKE: The best craft beer brewery taprooms in London guide >
---
5. The Elephant's Head Camden
'Herd' about the Elephant's Head pub in Camden? This is one of the most popular and best pubs in Camden, a glorious Victorian boozer that feels like you are stepping back in time as you enter.
A few steps away from Camden Town Underground station, The Elephant's Head is a raucous Camden that puts the 'rock' into rock and roll.
Dating back to the 1830's and also once home to Camden Town Brewery in its early form, we've spent many an afternoon in the back bar here watching the world go by and a steady stream of eclectic drinkers from all over London and the world.
The Elephant's Head is also one of the most colourful pubs in Camden, with its range of hanging baskets and floral displays out front in the summer months plus cool tiled floors inside.
Address: The Elephant's Head, 224 Camden High Street, London NW1 8QR
---
Check out the Churchill Arms in Notting Hill, London's most colourful pub >
---
6. The Oxford Arms Irish Pub, Camden
Just across from The Elephant's Head, the Oxford Arms is a popular Camden pub that has an outdoor seating area – so popular in fact, it can be hard to get a seat so head there early if you are planning an all day session.
The Oxford Arms is an Irish pub and is proud of its Guinness, plus its live events theatre and gig venue the Etcetera upstairs. This is also a good pub in Camden to watch live sports including Gaellic football.
As well as Sunday Roasts, the Oxford Arms bang out good pub grub including sirloin steaks, duck salads and beer battered haddock and chips.
Address: The Oxford Arms, 265 Camden High Street, London NW1 7BU
---
YOU MIGHT LIKE: Best pubs in Cambridge guide >
---
7. Camden Town Brewery Beer Hall
The home of Hell's Lager (which you now see on tap in most of London's pubs) offers brewery tours plus tasters in their taproom. Their incredible new beer hall (actually located in nearby Kentish Town) has over 20 different beers on tap plus a walk-in fridge and merchandise shop.
A big space with a huge bar (more corporate than quirky), Camden Town Brewery Beer Hall is a welcoming place and beer drinking space which caters for all group sizes and all tastes (given their sheer number of beers on tap). It also has a small outdoor drinking area too, perfect for summer months.
Best of all, you can try several craft beers on one tasting paddle at Camden Town Brewery – cheers!
Unlike a lot of breweries in this list, Camden Town Brewery also has a permanent kitchen set-up offering pizza, pasta, salads as well as sirloin steak and a beer hall platter.
YOU MIGHT LIKE: Camden Town Brewery Tour with Beer Tasting >
ADDRESS: Camden Town Brewery Beer Hall, 55-59 Wilkin Street. Mews, London NW5 3ED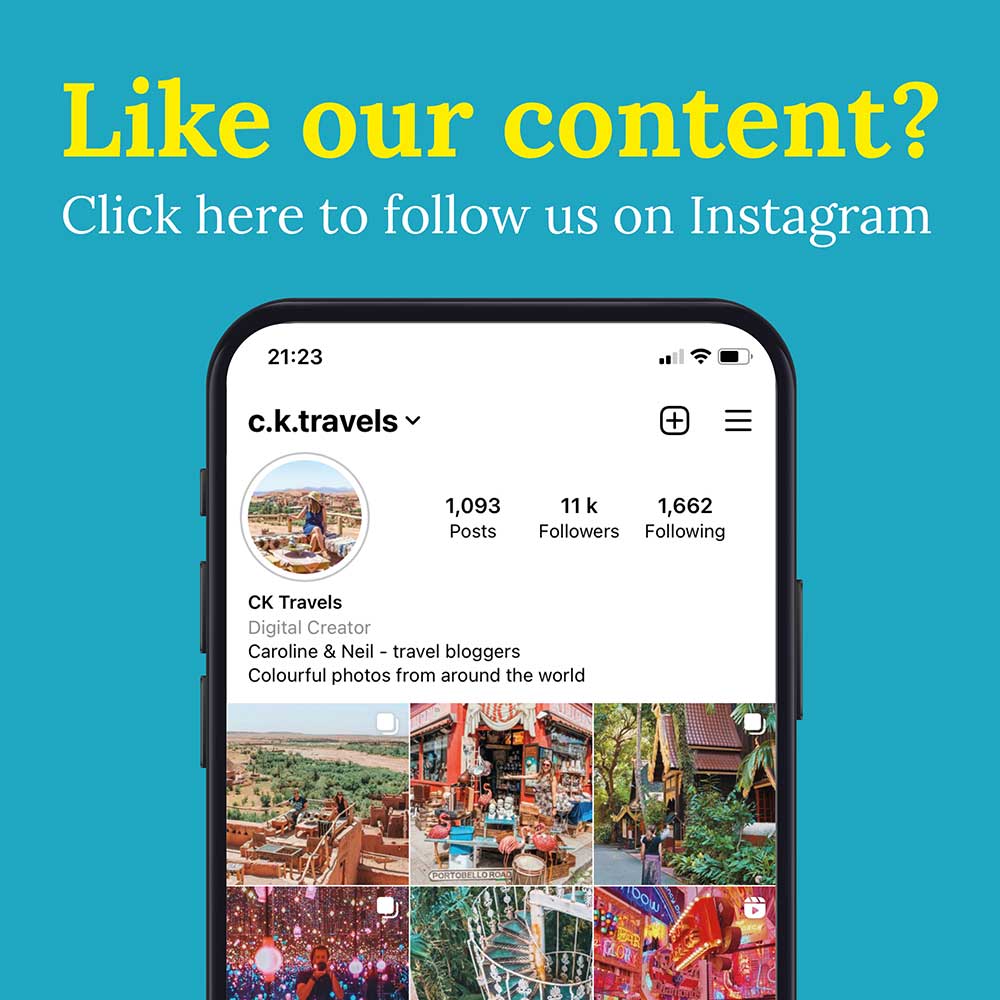 ---
8. The Black Heart
Promising 'Beer, booze and bands', the Black Heart is a backstreet bar and live music that has one of the longest what's on event schedules in London.
As well as bands galore, indie kids and craft beers on tap, the Black Heart has a vegan menu from LD's Plant Based Soul Food. One of the best gig spots in Camden, hand on (Black) heart.
Address: The Black Heart, 3 Greenland Place, Camden, London NW1 0AP
---
YOU MIGHT LIKE: The best pubs and breweries in Tottenham, North London >
---
9. The Dublin Castle
Camden's best pub live music venue, The Dublin Castle pub is one of the forerunners of Camden's live music scene and has hosted plenty of huge acts before they came famous like Arctic Monkeys and Blur (plus Coldplay too but we won't hold that against them!).
The Dublin Castle became known as a popular music pub in Camden after a legendary appearance by Madness in the 1970s. This was also a regular haunt of one time Camden resident Amy Winehouse.
Every Friday to Sunday, the Dublin Castle in Camden has live DJs and there are often happy hour drink specials before 6pm.
Address: The Dublin Castle, 94 Parkway, London NW1 7AN
---
YOU MIGHT LIKE: The best pubs in Notting Hill London >
---
10. The World's End / Underworld
Of all the Camden pubs we've been to over the years, The World's End was the most surprising as it looks tiny from outside but once you go, it is a cavern of a pub!
There are actually two bars in the World's End pub in Camden and the centre-piece has to be the shiny Staropramen Lager specialist brewery tank behind the second bar.
The World's End pub is also a popular music venue, and also serves American diner style fare like loaded fries. They also do beer and pizza special deals on Monday to Thursdays.
Downstairs below the World's End pub, you'll discover the Underworld, a live music basement and concert area.
The World's End is also the closest Camden pub to Camden Tube station so the perfect place for a night-cap or last pint before heading home or to your hotel.
Address: The World's End / Underworld, 174 Camden High Street, London NW1 0NS
---
YOU MIGHT LIKE: Things to do in Highgate, North London >
---
11. The Spread Eagle Camden
Located right next to all the comings and goings of the street traders, The Spread Eagle is a Camden pub in the thick of the action and a perfect place for a post-shopping pint.
Originally dating back to the 1850s, this is an iconic Camden pub owned by Youngs Brewery that also has a small beer garden with heaters, making it an all weather boozer.
The Spread Eagle pub usually has a good selection of beers on tap and serves traditional English pub grub fare including Sunday roasts – some of the best pub food in Camden.
Address: The Spread Eagle, 141 Albert Street, London NW1 7NB
---
YOU MIGHT LIKE: Things to do near Euston station >
---
12. The Lock Tavern
Surely they should call this the 'Lock Inn'? The Lock Tavern is a cute Camden pub found along Chalk Farm Road.
As you'd expect from the title, this pub is located on the canal and also boasts a lively rooftop area – live music is on several nights a week and the pub has lush wooden interiors; it feels like a traditional old school British pub.
Better still, the Lock Tavern do a 'Hoppy Hour' every Monday to Thursday from 5pm to 7pm with £5 pints – or beer and pizza combos most nights for £15.
Address: The Lock Tavern, 35 Chalk Farm Road, Chalk Farm, London NW1 8AJ
---
YOU MIGHT LIKE: Guide to the Blackhorse Beer Mile in Walthamstow >
---
13. Colonel Fawcett
30+ gins behind the bar, one of Camden's best pub beer gardens and a weekly pub quiz? Yes!
The Colonel Fawcett is seriously one brilliant bar, with a lot of activities, craft beers on tap plus it is now home to the Camden Darts Club, consisting of three interactive darts lanes (should go nice with a 'flight' of beer – bullseye!).
Pub grub at the Colonel Fawcett Camden is courtesy of 081 Pizzeria who also do a Camden bottomless brunch every Saturday for £35 per head which includes pizza and tapas. Pop along for a pizza party!
Address: Colonel Fawcett, 1 Randolph Street, London NW1 0SS
---
YOU MIGHT LIKE: Guide to the Leytonstone Beer Mile in East London >
---
14. The Good Mixer
The Good Mixer is a proper 'British Boozer' (their words) which is renowned for its live music and has hosted the likes of Amy Winehouse and Jarvis Cocker (Pulp) over the years.
Open seven days a week with a free jukebox, craft beers and cask ales galore, plus live sports on the big screens, The Good Mixer is a nostalgic Camden pub with a core community of regular punters and music fans.
YOU MIGHT LIKE: Camden Pub Crawl group tour
Address: The Good Mixer, 30 Inverness Street, London NW1 7HJ
---
YOU MIGHT LIKE: Best Craft Beer Brewery Tours in London >
---
15. 3 Locks Brewing
New for 2023 and easily one of the best London brewery taproom views, 3 Locks Brewing Company recently opened overlooking Camden Locks. So if you fancy watching narrow boats with your beer, 'navigate' to Camden's 3 Locks Brewing Company.
Located next to the new canalside complex Hawley Wharf food court, 3 Locks Brewing is open daily from 12pm underneath the railway arches plus has a small terrace outside.
One of the newest things to do in Camden and a nice way to round off a trip to Hawley Wharf, prices are a little more expensive at 3 Locks Brewing than most London breweries with prices around £7.50 to £9 per pint.
Address: Arch S14/15 Hawley Wharf, London NW1 8NX
---
16. Camden Eye
Aye Aye, Camden Eye – easily one of  the best craft beer bars in the area,, the Camden Eye is a pleasant neighbourhood pub that is handily located right next to Camden Town station. So a cheeky pint before your tube ride home may be in order here!
The Camden Eye has a regular live music and events schedule (including late night DJs at the weekends plus a huge craft beer selection courtesy of the Laine Brew company (who also manage the pub).
As of summer 2023, the pub grub food at Camden Eye is served up courtesy of Phat Subs who specialise in massive Sub style sandwiches with Dirty Fries (or other 'phat' sides) – roasts are also available on Sundays.
Address: Camden Eye, 2 Kentish Town Road, Camden, London NW1 9NX
---
Other pubs and venues in Camden
17. Gig and pints The Roundhouse
Camden's iconic music and performance venue The Roundhouse opened in 1966 and has been a crowd pleaser and popular bar venue ever since. Events such as the summer 'beach' that sometimes takes place on the rooftop make this a very unique space.
They also recently announced their inaugural Roundhouse comedy festival for 2023 – a perfect excuse for some comedy and craft beer.
Address: The Roundhouse, Chalk Farm Road, Chalk Farm, London NW1 8EH
---
YOU MIGHT LIKE: Guide to the best pubs in Chiswick >
---
18. The Ice Wharf – JD Wetherspoon Camden
We round off this London 'Camden pubs' guide with a mention of the Wetherspoons Camden pub.
We KNOW Wetherspoons aren't the best pubs in London but they are inexpensive, so if you are looking for a cheap night out in Camden (or even somewhere to start a Camden pub crawl), the Camden Wetherspoons might be a good bet.
People from overseas may not have heard of the Wetherspoon chain, but it is known as one of the least expensive bar brands in the United Kingdom. Better still, it is one of the few London Wetherspoon pubs with a beer garden.
Pints of ale at the Wetherspoons Camden pub start from as little as £1.99 so it is definitely the cheapest pub in Camden – this might also be a good opportunity to try a traditional England breakfast (fry-up) or other traditional English dishes.
Address: Units 1-2 Suffolk Wharf, 28 Jamestown Road, London NW1 7BY
---
YOU MIGHT LIKE: Best pubs in Windsor >
---
Check out our other London blog posts
---
Did you enjoy our Best Camden Pubs blog post? Let us know in the comments or by sharing it on social media.
You can follow CK Travels on:
Instagram
Facebook
TikTok
YouTube
Pinterest