This post may contain affiliate links to tours and hotels. These help us earn a small commission at no additional charge to you.
One of London's central transport hubs, Victoria has undergone quite the transformation in recent years, with some serious money being invested in the area. You don't have to visit Victoria Station just to get a train to the beach or countryside, as the redeveloped Victoria area has become a destination in itself, especially as a gourmet go-to place for afternoon eats and late night bites.
From the newly opened bars and restaurants beneath the Nova building (quite the skyscraper) to the eclectic Ecclestone Yard and nearby Instagram hotspot Peggy Porschen's cupcakes (insanely pink), here is the very best of things to do near Victoria Station in central London:
Things to do near Victoria Station in London
1. Nova Building Restaurants and Bars
The newest addition to the Victoria hotspots, Nova Square is the epicentre of new bar and restaurant openings in this part of London, with a whole host of restaurants within a small area, all with outdoor dining terraces.
From classic chains like Franco Manca and Shake Shack to something a little more different like Flight Club (after work darts), there is much to sample here, and given how close it is to Victoria Station, you can easily head here before or after any train journeys.
Still hungry afterwards – Crosstown Doughnuts also has one of the coolest looking doughnut kiosks in the whole of London on the forecourt afterwards.
---
2. Market HallVictoria food court
Another of Victoria's veritable foodie destinations is the Market Food Hall, housed in the former Pacha night club building and from the same peeps that produced the wonderful and underrated Fulham Food Hall in nearby West London.
With two levels of street-food kiosks and an outdoor terrace overlooking Victoria train station, there is something to suit all tastes and budgets here. Popular with workers in the week and busy with the brunch set at the weekends, food stalls to choose from include Koya Ko noodles, rotis from Gopal's corner and negronis from practically everywhere!
---
3. St James's Park
Go green with a walk to St James Park, one of London's finest Royal Parks. Located smack bang in the centre of the capital in the shadow of Buckingham Palace, this park is free to visit and perfect for picnics or lakeside strolls.
With 57 acres of parkland including various lakes and ponds (watch out for those pelicans), there is also a Diana Princess of Wales Memorial Park and a few cafes and food kiosks in case you forgot to bring your own hamper (deck-chairs are often available to hire).
St James's Park is one of our favourite London parks and the best stretch to walk is towards Horse Guards Parade as the floral displays here are incredible – kudos to the groundskeepers.
BOOK IT: London Royal Parks Bike Tour including Hyde Park
---
4. Peggy Porschen
If you are on Instagram or pretty much any social media channel, you'll likely have a sense of deja vu as you first approach Peggy Porschen via the beautiful Belgravia streets.
Due to its bright pink and faux floral exterior, it is one of the most photographed cafes / bakeries in London. The downside to this is that you may have to push aside (politely – probably) posers from outside the entrance after their 100th attempt at a selfie (this is genuinely not an exaggeration).
We've visited Peggy Porschen as part of a sweet and savoury food tour and we sat outside eating a variety of delicious cupcakes – so once you manage to get served, the cupcakes are worth staying for.
---
5. Curzon Victoria
Victoria's cultural hub, this five screen cinema, part of the Curzon cinema chain plays a mix of blockbuster fare accompanying arthouse and indie flicks.
There is a cafe bar on site with a pizza and basic food menu (with popcorn of course). If you are feeling frugal, there is a nearby Waitrose or Sainsburys where you can buy cheaper snacks for the movies beforehand.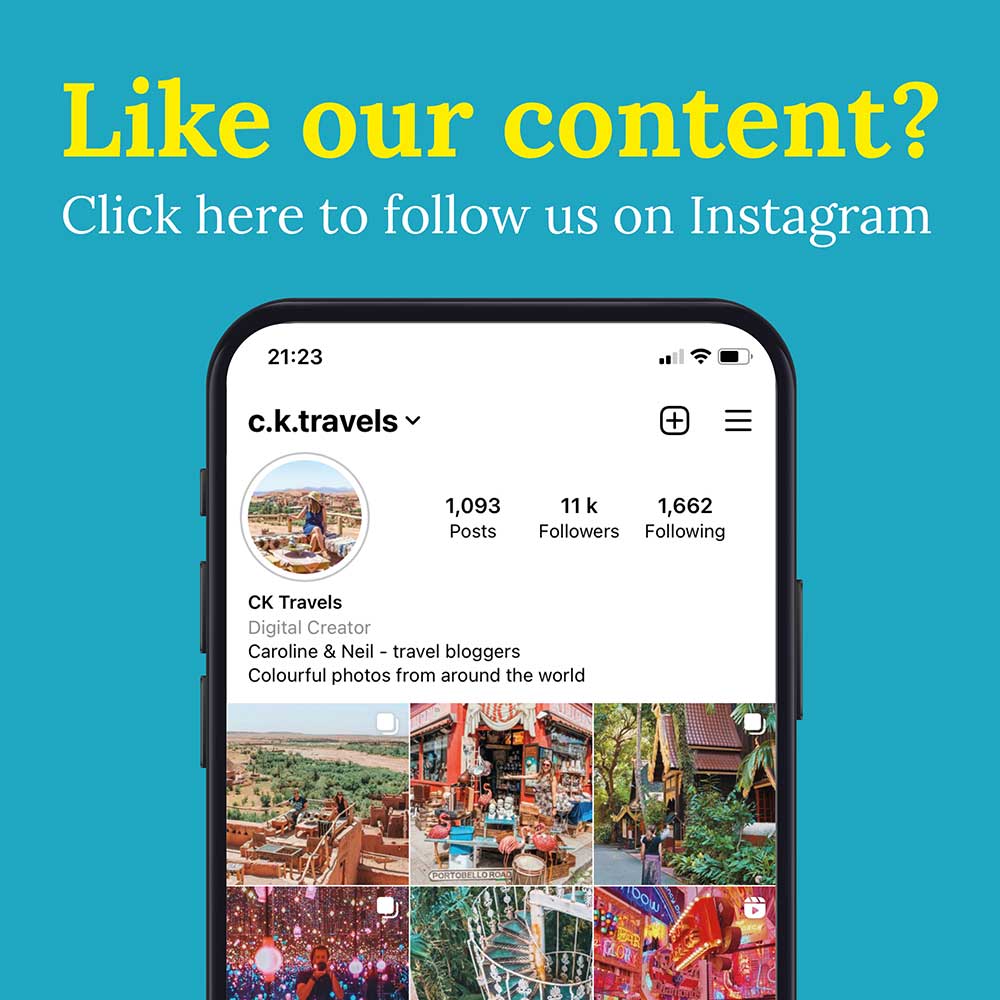 6. Grosvenor Gardens
Part park, part art pop-up hub, this is the nearest green space to Victoria station if you want to stretch your legs or catch some rays between trains.
Although this park can be a little sketchy at night (heavy on the drinking and drugs), during the day, they sometimes have temporary art exhibitions or sculptures on display. Also check out the rather impressive statue of Ferninand Foch on horseback and the strangely sublime shell grottos.
---
7. Westminster Cathedral
The largest Catholic church in the UK, Westminster Cathedral is a couple of minutes walk away from Victoria station and is free to visit (but be respectful of service times and worshippers).
Opened in 1910 with neo-Byzantine stylings, this is a popular place of worship and often hosts choral events and special events – it is also a widely used filming location featuring in movies like Elizabeth The Golden Age.
---
8. Cardinal Place
Part of Victoria's recent flurry of development work, Cardinal Place is a new (ish) shopping centre and office development in the shadow of Westminster Cathedral where the ground floor is given over to ample retail and dining space.
Flagship stores include M&S (Marks and Spencer), Boots and chain restaurants including Nandos, Wagamamas, Pret and serial offender Bills.
---
YOU MIGHT LIKE: The best Christmas events in London 2022 guide
---
9. Victoria Theatres
Victoria has two main theatres and its very own 'West End', both within one minute's walk of Victoria train station. The Apollo is 'Wicked' – well, literally as the witchy musical has been playing here for years.
Victoria's other theatre is the Victoria Palace Theatre, which at the time of writing is playing host to 'Hamilton the Musical' and underwent a recent major refurbishment.
YOU MIGHT LIKE: West End Musical Theatre Walking Tour in London >
---
10. Eccleston Yards
This former industrial setting in Belgravia chock full of warehouses has recently been transformed into a cultural centre which is full of cafes and bars (plus gyms and yoga studios so you can work it off afterwards).
Centred around an outdoor yard with picnic tables and seats, the alfresco artwork changes often and pop-up events include a Sunday farmers market and outdoor aerobic sessions. A destination for dining and drinking, Ecclestone Yards is also an eclectic enclave of creative studios and small businesses.
---
YOU MIGHT LIKE: Things to do in Belgravia, London
---
11. Buckingham Palace
We couldn't write a 'Things to do in Victoria' guide without mentioning Buckingham Palace, the Queen's royal residence in London and likely the most popular tourist attraction in the UK (thanks Ma'am).
During the summer months, you can visit several of the Buckingham Palace royal rooms and interiors as part of an (expensive) guided tour – booking in advance is essential.
However you can explore the front and exterior for free by peering through the gates at the front. Try and time your trip with the regular Changing of the Guard which takes place daily at around 11am in June and July (Mondays, Wednesdays, Fridays and Saturdays for the rest of the year).
BOOK IT: Buckingham Palace Tour Including Changing of the Guard Ceremony
---
12. Regency Cafe
Is this London's best breakfast cafe? We'd like to think so as the food and fry-ups are delicious, and the interiors are like stepping back in time.
Since it opened in the 1940s, not a lot has changed and the white tiled interiors are a majestic setting for good old fashioned grub at not too bad prices. This is also used as a filming location on a regular basis, most notably used as a key location (THAT fight-scene) for Layer Cake starring Daniel Craig.
---
13. Little Ben
Yes, you read that right – Victoria has a Little Ben clock, not to be confused with Big Ben (the clock that sits atop the Houses of Parliament).
Quirky and quaint, this miniaturised version of London's most famous clock was originally erected in the 1890s (although disappeared for a while during the 1970s and during recent construction work). One of the little oddities of London you may not notice, despite walking past it dozens of times.
---
Other London blog posts
---
Did you enjoy our things to do near Victoria station blog post? Let us know in the comments or by sharing it on social media. You can follow CK Travels on Instagram and YouTube!