This post may contain affiliate links to tours and hotels. These help us earn a small commission at no additional charge to you.
Cosmopolitan yet convivial, Chiswick is a West London neighbourhood that has a lot to offer, from upmarket shops and restaurants through to historic gardens and houses, plus riverside breweries and pubs (so pretty much all the good things in life!). As former West London residents (alas we couldn't afford to live in Chiswick but walked there most weekends), here is our guide to all the top things to do in Chiswick (plus some of the celebrities you might bump into):
Things to do in Chiswick, West London
1. Chiswick High Road
Leafy and tree-lined with a range of independent and chain shops, Chiswick High Road is one of the nicest high streets in London, and perfect for a day of shopping, eating and drinking (not necessarily in that order). From alfresco flower stalls to restaurant patios and old cinemas turned into antique stalls, there is a lot to see and do on Chiswick High Road.
Obviously this is one of the more affluent areas of West London and this is reflected in the types of shops and businesses dotted along Chiswick High Road. We used to live in Hammersmith and would often walk to Chiswick High Road at the weekends. If you are getting the tube or bus to Chiswick, we'd recommend jumping off at Turnham Green and starting your Chiswick trip there.
---
2. Chiswick House and Gardens
One of the most beguiling and beautiful house and gardens in West London (likely our favourite, alongside Fulham Palace), Chiswick House is an 18th century palladian villa once residence to Lord Burlington, set in 65 acres of stunning park land, with river views and hidden statues.
Chiswick House Gardens are free to visit (no booking required) although there is an admission fee to go into the house itself. You could easily spend a whole day exploring the garden and house, before having a picnic or the lawn or lunch in the cafe. We've also been to several night time festivals here too and the annual lantern festival is highly recommended – check out all their events on their website >
---
3. Fullers Brewery shop and tours
We've visited the historic Fuller's Brewery on several occasions, from a tour of the brewery that ends in a 30 minute free pour (hic) through to beer festivals, plus the occasional beer at their onsite pub, the Mawson Arms. A local legend and brewing onsite here since the 17th century, you know you are getting near when you smell the hops in the air.
However, at the time of writing (May 2021), the future of the brewing site is unknown after a recent takeover by Japanese brewing giant Asahi. With a new Fullers Head Office opening in nearby, sublime Strand on the Green, there are rumours this riverside Fullers brewing site may soon get demolished or become houses (booo!). So try to check out the Fuller's Brewery shop and brewery tours whilst it is still open, with lots of beery good offers, unique brews and Fullers merchandise to buy.
Like nearby Fulham Palace, Fuller's Brewery is also renowned for its annual wisteria display, reputably one of the first sites in Europe to have such a magnificent bloom.
---
YOU MIGHT LIKE: The best brewery taprooms in London
---
4. Sipsmith's distillery
If you aren't a brewery or beer fan, another alcohol adventure in Chiswick could be a trip to Sipsmith's Gin Distillery, which offers tours of their gin factory (just the tonic! sorry..).
Here you can learn about the resurgence in this berry good gin (a ginaissance) and taste Sipsmiths at the source. As well as seeing the copper pot stills (the first such operation in London in over 200 years), you can ask questions along the way and learn how to be the best in the west (London) at ginspired cocktails. Check out all their events on the Sipsmith Distillery website >
---
5. Chiswick cheese market
A Gouda edition to the Chiswick foodie scene, this brie-illant (sorry, we'll stop that now) monthly Cheeswick fromagerie foray occurs every third Sunday of the month along Chiswick High Road (outside the George IV pub). Anyone for a cheese and craft beer crawl?
---
6. Chiswick Farmers and Food market
The Chiswick Farmers Market is an organic produce pop-up that is a little walk away from Chiswick High Road.
Open most Sundays and located at Duke's Meadow (close to the River Thames) with a handful of stalls, this is worth combining with a trip to Chiswick but not one to come a long distance for especially as there are much bigger and better farmer's markets in London.
Nearby, there is also a children's playground and ample green space in the meadows to eat your foodie purchases.
---
YOU MIGHT LIKE: The 10 best markets in London to visit
---
7. The Chiswick Cinema
Feeling like a film, or just want to escape the good old British rain? This new cinema has recently opened in Chiswick, with five screens, a bar and private member's area (swish). Just don't get distracted by the wafts of fried chicken coming in from the KFC next door.
For more details of screenings and how to become a member visit their website >
---
8. Strand on the Green
We'll whisper this so hopefully not too many people hear but we think the Strand of the Green is possibly our favourite area in the whole of London, running from Kew Bridge along a beautiful stretch of the River Thames.
Never too busy or overcrowded, this part of London is a hidden gem, with four riverside pubs all within close proximity. It also sometimes pops up in movies like The Beatles Hard Days Night. This is one of the nicest areas just to walk along the banks of the Thames, admiring the waterside cottages (if only we could live there!) and popping into pubs along the way for pints. Idyllic.
---
9. Chiswick Flower Market (1st Sunday of every month)
This brand new market is the first open-air flower market to open in London for 150 years and saves west Londoner's having to travel over to east London to visit Columbia Road Flower Market.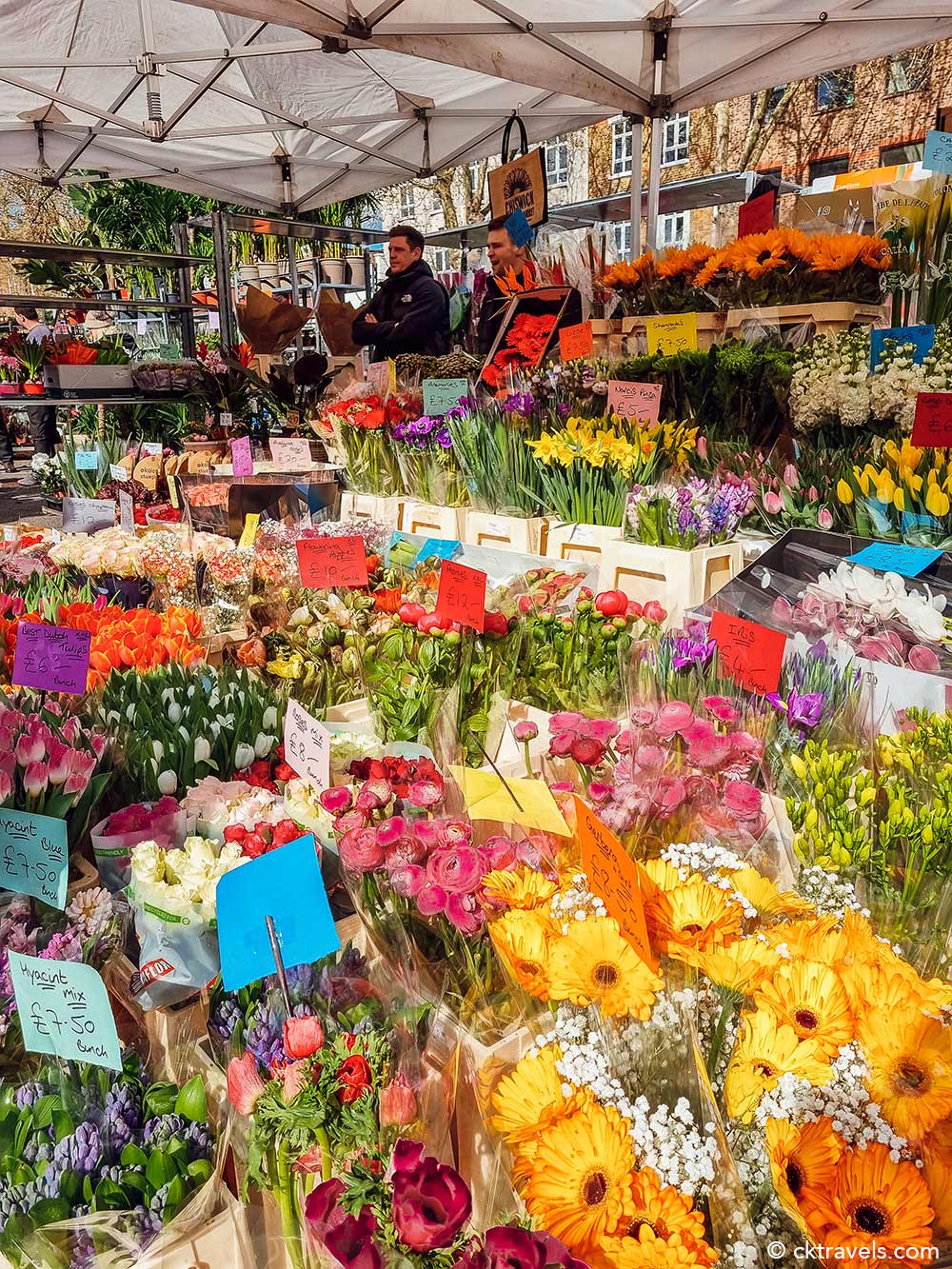 There are around 20-30 stalls from local garden centres, the Chiswick Horticultural and Allotment Society, and London House Plants, selling bedding and house plants, cut flowers, seeds and bulbs, fruiting trees, gardening accessories, as well as free children's activities like planting seeds.
The market is held on the 1st Sunday of every month, from 9am-3pm along Chiswick High Road, just outside the stretch of bars and restaurants that includes Chiswick Fire Station and the George IV pub.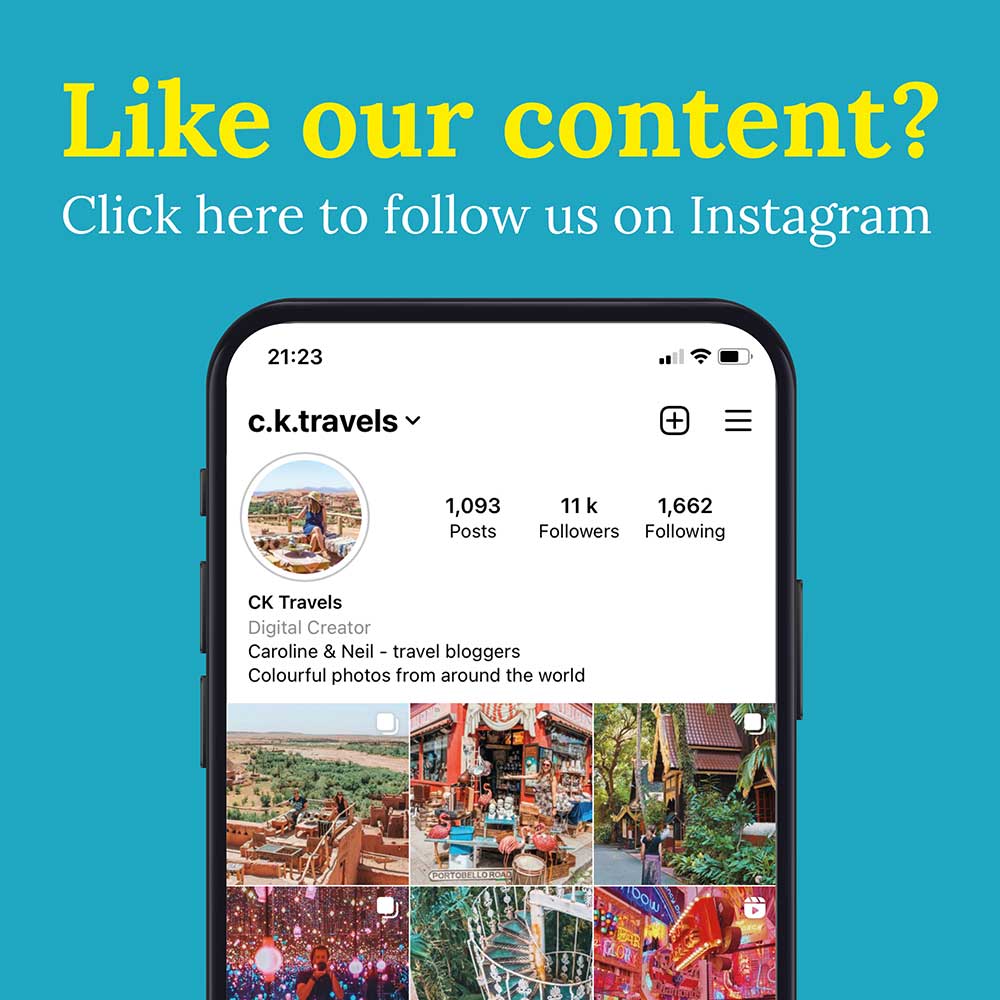 10. Tabard Theatre
What is better than a theatre? A theatre in a pub! Located on the first floor of the The Tabard pub, the Tabard Theatre has been packing them in for years, showcasing local talent as well as professional productions.
It is definitely worth keeping an eye on their upcoming events as local luminaries often put on work in progress shows (pre Edinburgh) to test material here such as Dara O Brian and Harry Hill.
The building itself was built in the 1880s and the few times we've visited the pub downstairs, it has always been packed. There is also a little beer garden on the side too.
---
11. Chiswick pubs
Chiswick High Road and the surrounding side streets are home to some of the best pubs in West London (many of which are Fullers pubs, due to the fact the historic Fullers Brewery is located just down the road. Spoilt for choice, these are our favourite Chiswick Pubs:
The Old Pack Horse, Chiswick
Our personal top choice for Chiswick, the Old Pack Horse is a Fullers pub that has a traditional interiors, a fine line in craft beers on tap (with paddle tastings too) but most importantly, has some terrific Thai food. We aren't sure why so many West London pubs serve Thai food but we embrace it, and in the Old Pack Horse, you can eat your Thai food in the main bar or take a seat in the restaurant area out the back (incidentally, we also think some of the best pub Thai food in West London is Latymers in Hammersmith, also a Fullers pub).
Packhorse and Talbot pub
One of Chiswick's largest and most popular pubs, we particularly like the George Packhorse and Talbot pub due to its epic beer garden which often plays host to live music, sporting events on the big screens plus Shakespeare plays (Ale's well that ends well?).
The Lamb, Chiswick
Heading to Chiswick on a Sunday? Well, you can head to The Lamb in Chiswick (near Turnham Green) any day of the week obviously but we usually go here if we are on the hunt for a Sunday roast, as the beer garden is ample, gets the sunshine and has nice views overlooking Chiswick High Road.
The Duke of Sussex
A little off the main hub-bub of Chiswick High Road, this stately Victorian backstreet boozer has plenty of character as well as craft beer choices. Renowned for food menu, The Duke of Sussex is a local pub that has been around for years and knows what it takes to be a top tavern, with a big beer garden too.
The Swan
Possibly the smallest pub on this list but with bags of character, this art deco gem may not have a lot of interior space but has one of the best beer gardens in Chiswick, if not West London. We haven't eaten at The Swan yet but enjoyed a cold pint outside, with board games also on offer (plus dog friendly).
---
YOU MIGHT LIKE: The best pubs and bars in Chiswick >
---
12. Gunnersbury Park
Gunnersbury Park is a gorgeous and green gem, packed full of history and a beautiful recently restored house that is free to visit inside and out.
A grade II listed Georgian mansion built in the 1660s with gardens that includes a museum, an orangery, shell grotto and a boating lake (with an 18th century temple and swan pedalos – how Disneyland!). This is a fine day out for all ages, even if you don't appreciate the historic majesty of the site.
Gunnersbury Park has some of the best walking trails in West London, with wild flower meadows, a Gothic tower hidden in the woods and a cafe to grab a much deserved drink in after. We've also been to Gunnersbury Park for a couple of music festivals so it is good to see the site being visited by such a cross section of locals and visitors.
---
13. Chiswick Devonshire Road
A little road with a community spirit and packed full of neighbourhood shops, cafes and businesses, Devonshire Road has alfresco dining and sometimes closes off its entire road for pop-up festivals or festivals which many of the locals support – not your typical high street and all the better for it.
---
14. Turnham Green Terrace
Whilst in Chiswick, definitely take time to also explore Turnham Green Terrace as there are lots of independent stores here and good cafes and restaurants. One of our favourites is Chief Coffee cafe, as not only do they do give good caffeine but they also have a pinball machine arcade room.
The charity shops are also particularly well stocked in Turnham Green – we've bought loads of amazing books from the Oxfam Book store here, plus we literally bumped into Declan Donnelly here (from Ant & Dec).
---
15. Chiswick Celebrity Spotting
Talking of seeing Declan Donnely (or was it Ant? We are never sure). There are quite a few famous people who live in Chiswick including TV celebs and film stars. Prominent Chiswick celebs and residents include Colin Firth, Pointless's Richard Osman, David Tennant and comedian Dara O Briain. We've also seen Elizabeth McGovern from Downtown Abbey going about her shopping on Chiswick High Road too.
---
Things to do in Chiswick – add to Pinterest
---
Other London blog posts you might like
---
Did you enjoy our things to do in Chiswick blog post? Let us know in the comments or by sharing it on social media. You can follow us on Instagram and YouTube!