This post may contain affiliate links to tours and hotels. These help us earn a small commission at no additional charge to you.
Thinking of buying a Discover Seoul Pass, but not sure if it is worth it?
There are lots of things to do in Seoul, including multiple tourist attractions from family theme parks to historic Royal palaces. Plus fun ways to get around Seoul like hop-on hop off bus tours and boat cruises or bike hire along the River Han.
The cost of visiting many tourist attractions and doing day-trips in Seoul can start to add up, especially if you are travelling in Seoul on a budget.
Thankfully there is a potential way to save money when visiting attractions in Seoul – the Discover Seoul Pass, available as a 24 hour, 48 hour and 72 hour pass.
We recently purchased a pass online (a 24-hour one) and used it at four attractions and transport services.
Here is what we discovered about using a Discover Seoul Pass.
What is a Discover Seoul Pass?
Discover Seoul Pass is a attractions pass in Seoul, South Korea that can be used at over 50 different venues for free admission, available for 24 hours, 48 hours or 72 hour durations.
The 'Discover Seoul Pass' starts as soon as you have your QR code scanned at your very first attraction.
As well as free admission at lots of venues, there are dozens more attractions that offer discounts plus discounts on public transport and bike hire. This is one of the best selling tourist discount cards for international travellers.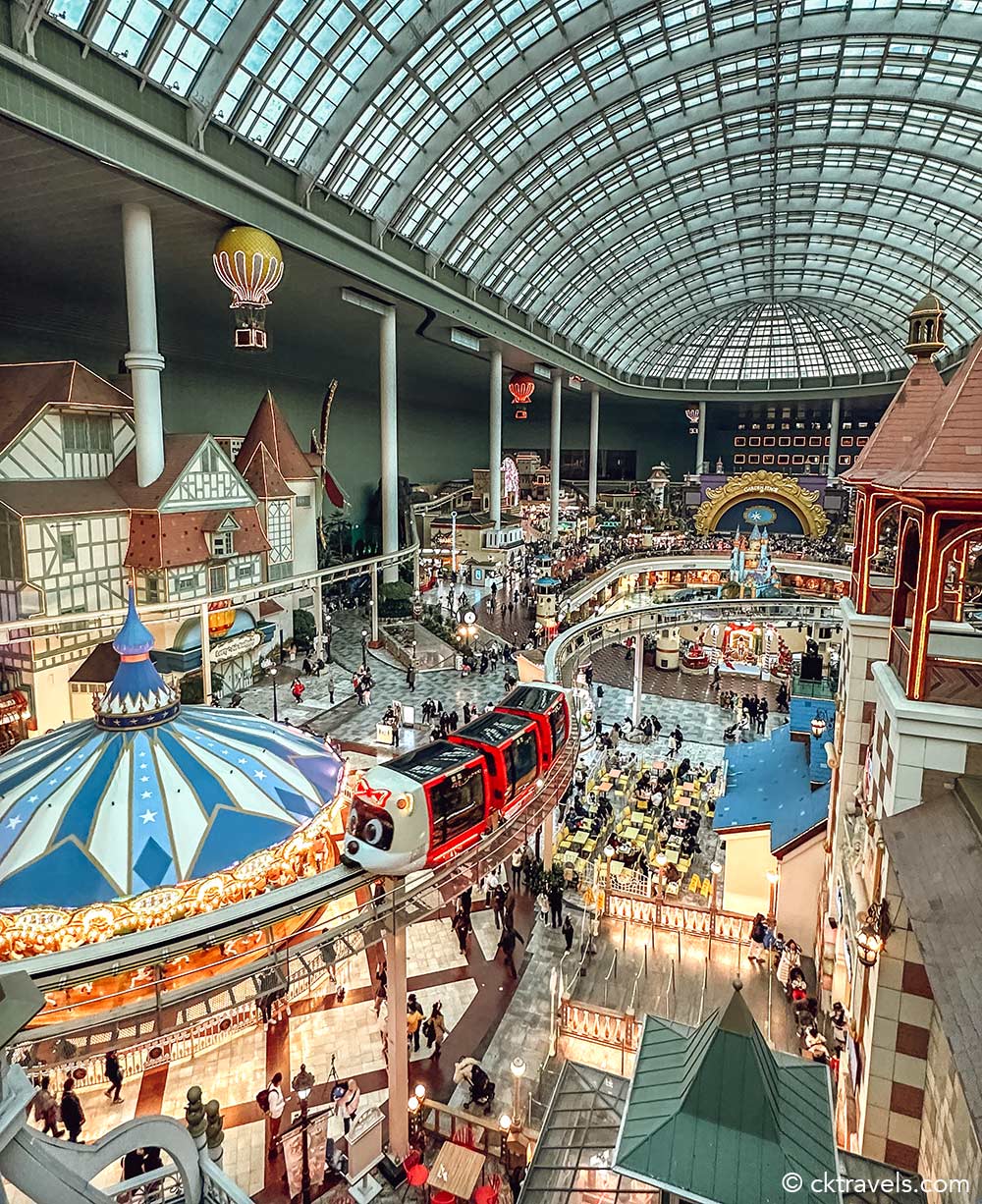 ---
You might like – Where to stay in Seoul for first timers >
---
How can you buy the pass?
You can purchase a Discover Seoul Pass here >
The mobile pass can be downloaded instantly (via the app) once purchased via the website but note that the printed passes need to be collected at selected stores / tourist information offices or at Seoul airport arrivals.
---
What is the main difference between the paper pass and electronic pass?
The main difference is that whilst the mobile Discover Seoul Pass can be purchased instantly, if you purchase a printed pass, you have to pick it up at selected tourism centres or stores (usually at the airport).
Note: To use the mobile pass for the AREX / airport express from Seoul airport to Seoul Station you need to follow the instructions here.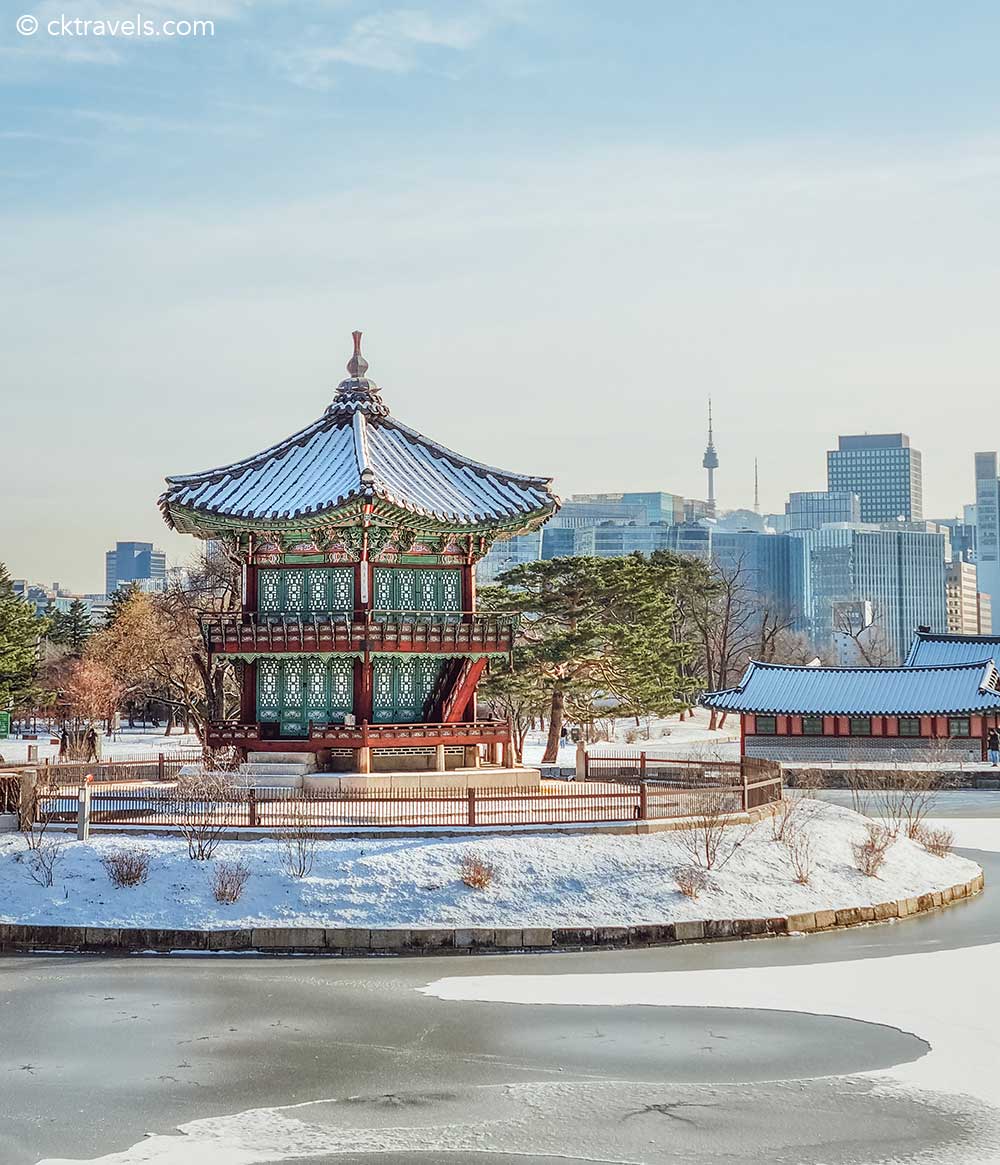 Looking for cheap Seoul day-trips, attractions or group/private tours? We recommend visiting Viator, GetYourGuide, and Klook!
How much is a Discover Seoul Pass?
As of 2023, passes are priced as following:
24 Hour pass – 50,000 Korean Won
48 Hour pass – 70,000 Korean Won
72 Hour pass – 90,000 Korean Won
Passes are valid for 5 years after purchase.
---
What are the highlight / best attractions on the pass?
Obviously the 'best' attractions on the pass are down to personal taste, but we would say the below attractions are the highlights and best money savers:
Lotte World (a huge theme park and fun land in Seoul); worth 62,000 Korean Won
Yellow Bus Tour Seoul (daily hop-on hop-off bus) – worth 20,000 Korean Won
Seoul City Tour Bus – worth 25,600 Korean Won
Hanbok Rental from Hanbok Day – worth 20,000 Korean Won
Admission to all 4 Royal Palaces – worth 10,000 Korean Won
N Seoul Tower observation deck – worth 16,000 Korean Won
63 Art Building Observation Deck and Aquarium – worth 20,000 Korean Won
Seoul Zoo and chair lift – worth 5,000 Korean Won
Eland city cruises – worth up to 29,900 Korean Won
---
Our experience with a Discover Seoul Pass
Buying a Discover Seoul Pass is easy
We purchased a 24 hour Discover Seoul Pass online in Seoul one morning when we knew the weather was going to be good that day and the next and found the process very easy.
Once we'd purchased the 24 hour Discover Seoul Pass, we then downloaded the Discover Seoul app from Google Play / iPhone app store and logged in.
Within seconds, our 24 hour pass appeared with a big QR code, to be scanned by the various attraction ticket offices we were going to visit.
---
YOU MIGHT LIKE: Top things to do in Gangnam, Seoul
---
24 hour vs 48 hour vs 72 hour Discover Pass
There is no doubt that the 72 hour Discover Pass is the 'best value' in terms of cost if you are staying in Seoul for several days, but after much research, we discovered that the key four or five attractions we wanted to do could all be done in a 24 hour period.
With the best will in the world and incredible planning, likely the most attractions you can effectively do on a 24 hour pass is five or six. If you want to do more than that or not be rushing around Seoul non-stop, best to purchase a 48 hour or 72 hour pass.
---
YOU MIGHT LIKE: top things to do in Myeongdong, Seoul
---
The attractions we visited on a 24 hour Seoul Pass
We managed four attractions with our 24 hour pass (it could have been five if it wasn't for the fact we did it on a day of heavy snow):
Eland River Cruise
This is a short river cruise on the Han River with an audio commentary. There are several cruises per day, starting from afternoon cruises on the hour at 2pm, 3pm, and 4pm plus a special sunset cruise at 5pm.
There are additional evening river cruises with live music (70 minutes duration) that are also included on the Discover Seoul Pass. We did a 4pm cruise worth 16,900 Won but the evening cruises with live music are 29,900 Won (meaning a huge saving if using your Discover Seoul Pass).
We activated our 24 hour pass on the 4pm cruise.
Art 63 Building and Aquarium
This cultural centre and observation deck is a short walk from the eland cruise terminal – our plan was to catch the sunset from here after our 4pm cruise but due to intense snow and zero visibility, we decided to leave it. However definitely one to combine with the eland cruise if you have good weather.
Seoul Yellow Balloon City Bus Tour
The next morning, we jumped on the Seoul Yellow Balloon City bus, a hop-on hop-off bus company that runs several routes and has buses that depart the Dongdaemun Design Plaza (DDP) every 40 mins or so from 9.30am to 5pm.
Note you must start from the DDP to be able to use your Discover Seoul Pass to get an all day ticket.
The Yellow Balloon City Seoul Bus usually costs 20,000 Korean Won per person.
N Seoul Tower
We hopped off the Seoul Yellow Balloon City bus about 30 minutes into our first loop to go up the N Seoul Tower in Namsan Park.
We caught the Namsan cable car up (alas the cable car isn't included on the pass) and then enjoyed incredible views from the top of N Seoul Tower – just show your pass at the N Seoul Tower ticket desk.
The N Seoul Tower usually costs 16,000 Korean Won per adult.
Lotte World
Our final attraction that we got in for 'free' using our Discover Seoul pass was Lotte World.
To get here, we jumped back on the yellow hop-on hop-off bus to complete a full loop of the city, then got a Metro from Dongdaemun Design Plaza to our final destination.
Likely the best value inclusion on the pass, Lotte World is an epic theme-park on the edge of Seoul near the river Han that has a huge indoor area plus outdoor Magic island area.
As there is so much to do here, we knew it'd be best to do this towards the end of our 24 hour pass, as once you were in, you could enjoy the rest of your time at leisure, even once the pass had expired.
Adult admission to Lotte World is usually 62,000 Korean Won (remember the 24 hour Seoul Discovery pass currently costs 50,000 Korean Won) so you save straight away.
---
Discover Seoul Pass savings
Based on our itinerary above (Lotte World, Yellow bus, Namsan Tower and an Eland River Cruise), the value of our attractions was 114,900 Korean Won – the cost of our 24 Hour Discover Seoul pass was 39,900 Won, meaning a 75,000 Korean Won saving (note that as of March 2023, a 24 hour pass is now 50,000 Won).
---
YOU MIGHT LIKE: Things to do in Seoul at night >
---
Is the Discover Seoul pass good value?
It depends on how many attractions you visit and the cost of these. If you use this pass for the higher cost attractions like Lotte World (usually 62,000 Korean Won per adult), you'll be saving money straight away as the overall Seoul Discover Pass cost is lower than the Lotte World entrance fee.
We saved 75,000 Korean Won in a 24 hour period – our 24 Discover Seoul Pass cost 39,900 Korean Won and gave us 114,900 worth of attraction entrance fees. So it is very good value from our perspective.
In summary, Discover Seoul 24 hour pass:
Total price of attraction without pass = 114,900 Korean WON
1 x Discover Seoul 24 hour pass = 39,900 Korean WON
We each saved 188% = 75,000 Korean Won
---
You might like – Things to do in Busan – Ultimate Guide >
---
How to use the pass tactically
The key thing to remember about a Discover Seoul Pass is you can buy it whenever you like, but the timer only starts to count down (on the app) at the first point of redemption i.e. when you hand over your phone to an attraction ticket desk and they scan the QR code.
To get the best use out of our 24 hour Discover Seoul Pass, we started it by taking a sunset cruise along the River Han at 5pm (alas it was a snowy day meaning there was no sunset!) and picking up our tickets at 4.55pm, meaning we could then use it until 4.55pm the next day.
So in effect you get two bites of the cherry by starting the Discover Seoul Pass late on one day and then ensuring you get into the last attraction around 5pm (Lotte World or Art 63 would be a good example here).
The same principles apply to the 48 hour and 72 hour Discover Seoul Passes.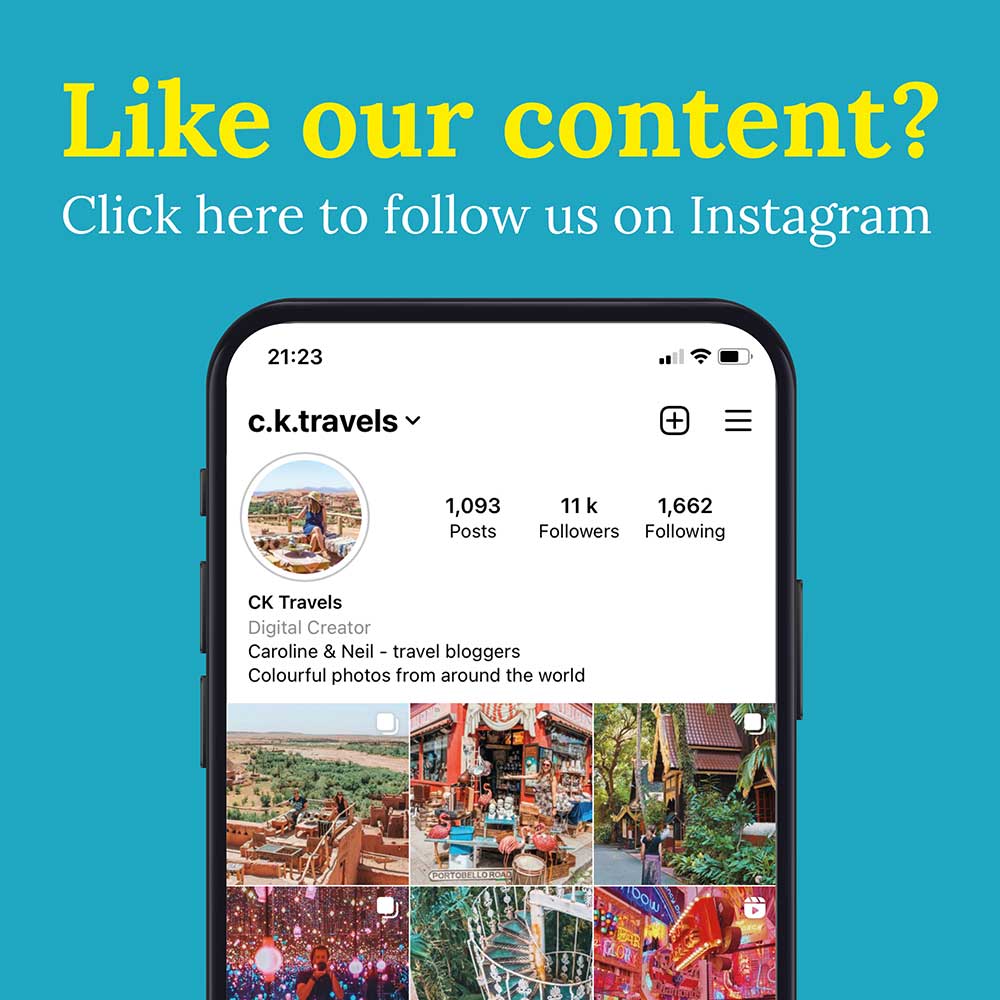 Can you save money with a Discover Seoul Pass?
Yes, you can definitely save money with the Discover Seoul Pass. For instance, if you wanted to go to Lotte World, the on-the-door admission price is 62,000 Won, but it is included as part of the Discover Seoul, so you already have your money back on the 24 hour and 48 hour passes, with time to do lots of other attractions.
---
You might like – Top things to do in Seoul, South Korea >
---
Can you get a refund on the pass if you don't use it?
Yes, you may cancel the payment within 90 days of the payment date. However, if you use the pass, it is activated and you cannot get a refund.
---
How long is the pass valid?
A Discover Seoul Pass is valid for 5 years from the date of purchase although the 24 / 48 / 72 hour time limits begin as soon as you scan the pass at your first attraction.
---
Discover Seoul Pass Summary
We purchased a 24 hour Discover Seoul Pass online and found it very easy to purchase, set-up and use.
We used our Seoul Discovery pass at 4 different attractions ( would have been 5 if it weren't for heavy snow!) over a 24 hour period and made a saving of 75,000 Won (or a 188% saving/discount).
If you are planning on going to Lotte World anyway (62,000 Won), you will easily get your money back by using the Discovery Seoul Pass.
When we return to Seoul, we would definitely consider purchasing a Discover Seoul Pass again.
You can purchase a Discover Seoul Pass here >
---
Are there alternatives to the Discover Seoul Pass?
Other Seoul pass alternatives include the brand new Go City Seoul Pass. Check out their prices and attractions list on their website here and read our review of using the Go City Seoul Pass here >
---
Other South Korea posts you might like
Did you enjoy our Buying a Discover Seoul Pass – is it worth it? blog post? Let us know in the comments or by sharing it on social media.
You can follow CK Travels on:
Instagram
Facebook
TikTok
YouTube
Pinterest